Central Chile Hiking - Snowshoeing - Bird Watching - Road Trips
Natural Monument: Hiking - Full Day - Easy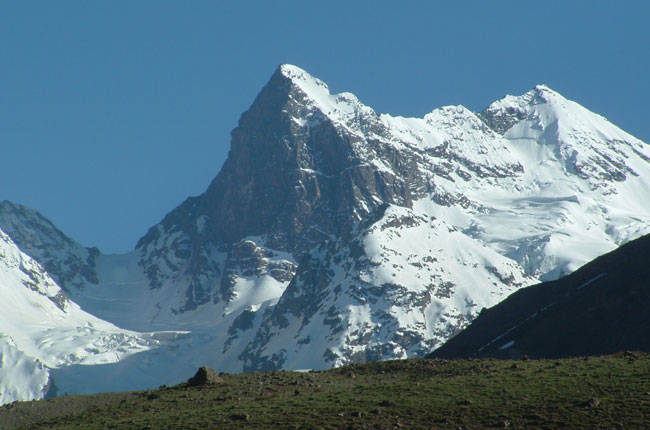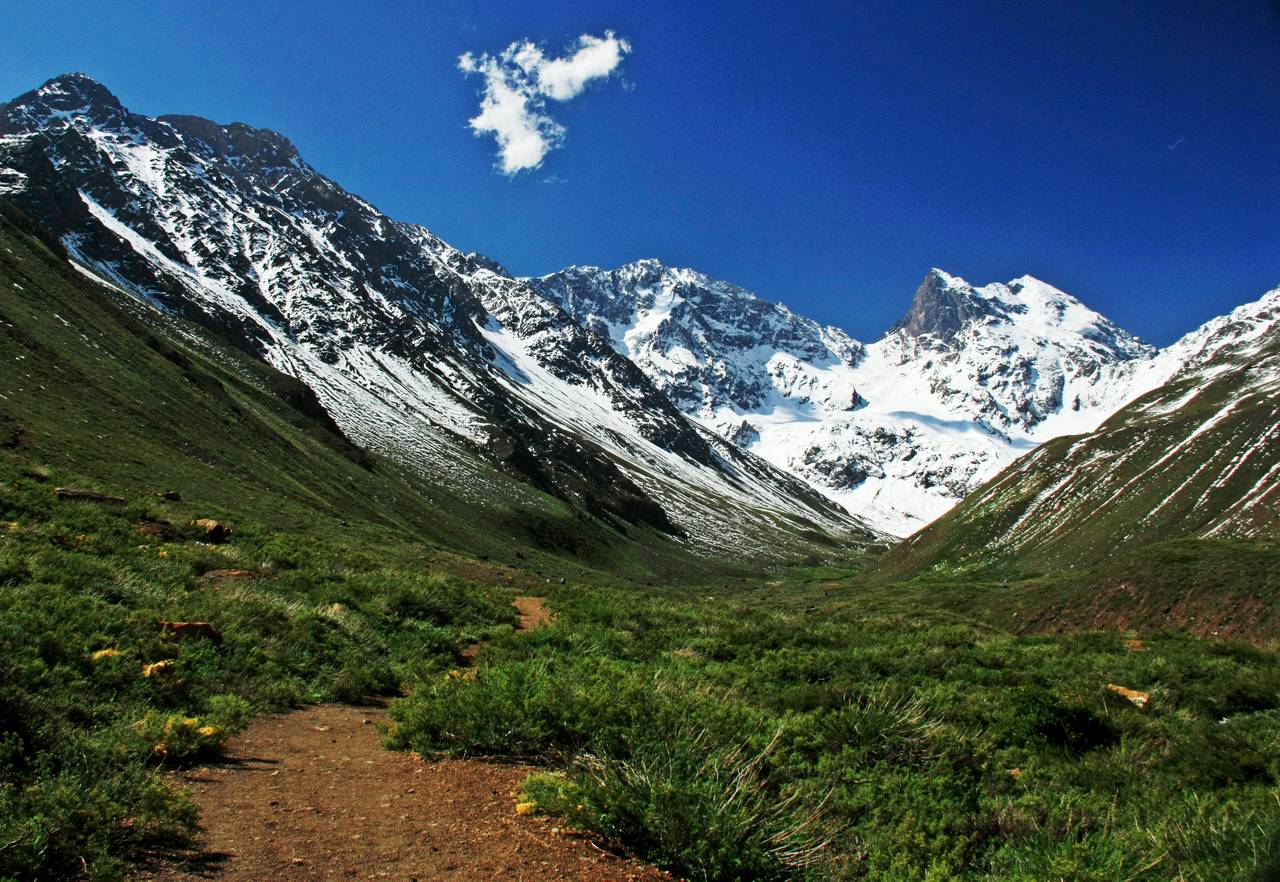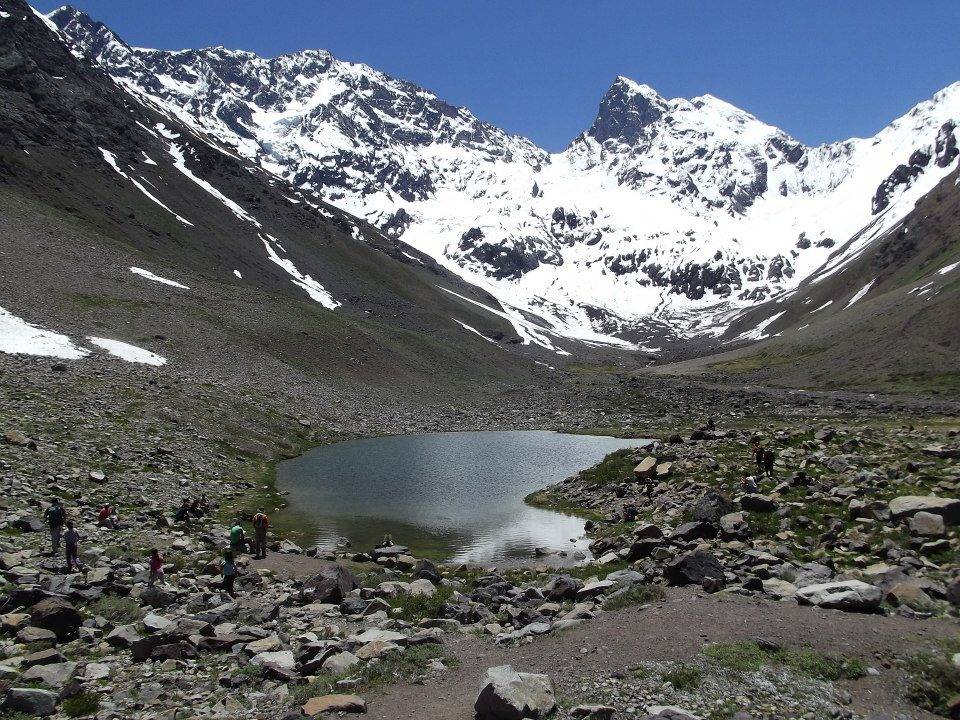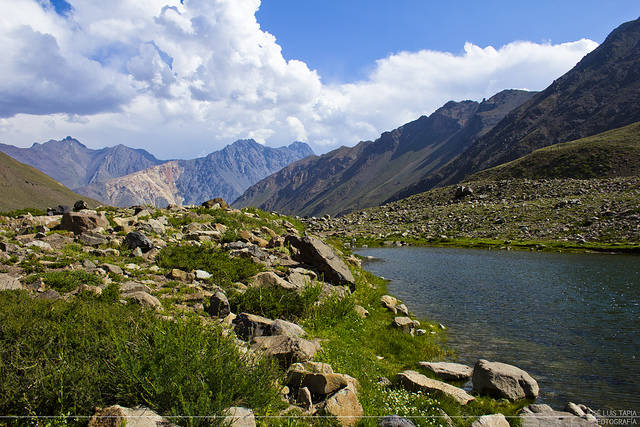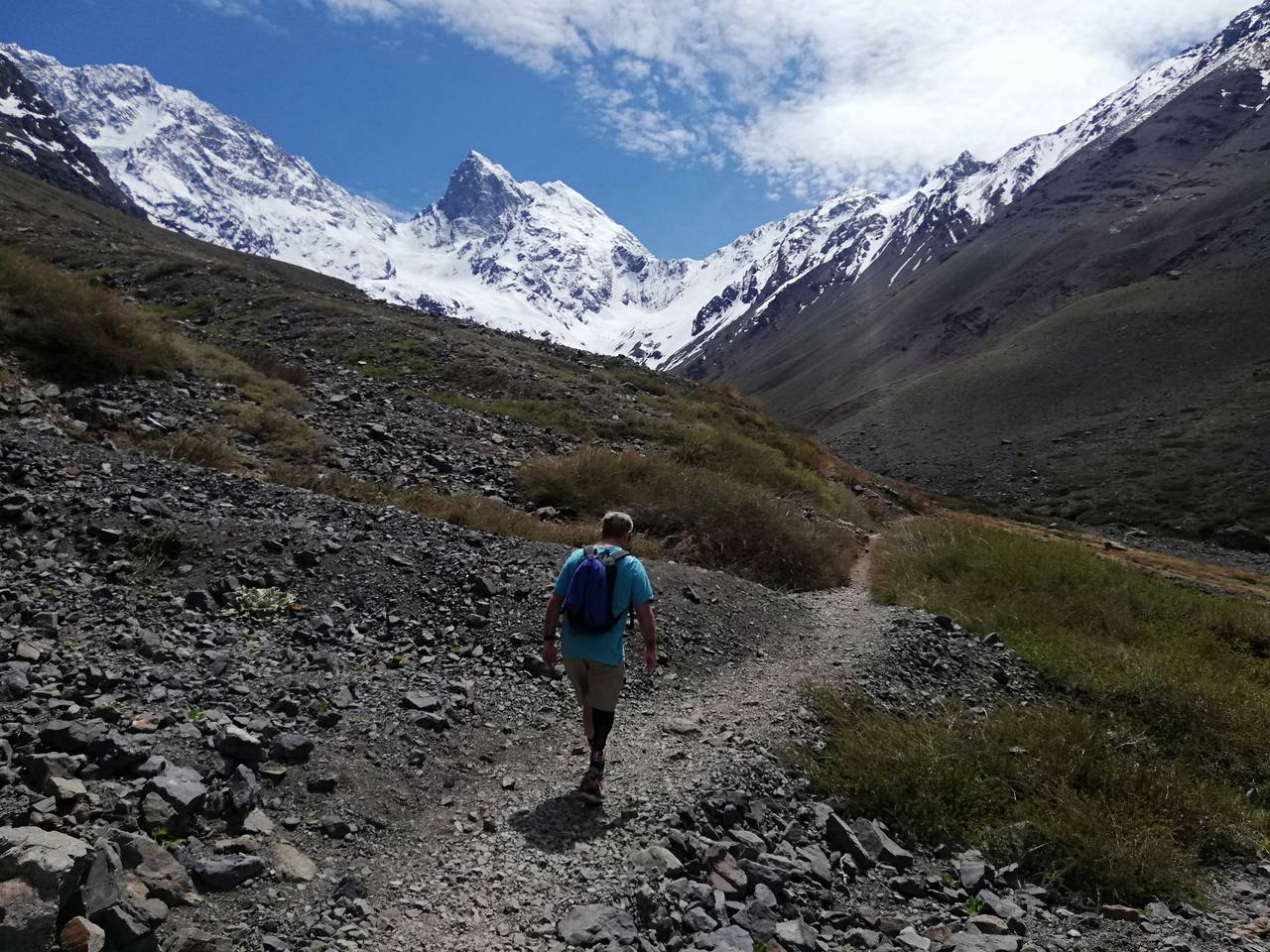 Come to discover the majestic Andes Range in one of the most amazing trips you'll ever do.
Pretty close to Santiago is very easy to get deep inside of the Andes Range. Morado Mount (16.000 ft summit) is one of those perfect breathtaking mountains you can admire for hours. Enjoy walking up into the valley along a nice river with awesome views of vertical rock walls, andean ponds, ice, and snow.
Location
Santiago, Cajon del Maipo, Chile
---
Difficulty
Medium
---
Hiking time
3 hours of ascent and 2 hours of descent. 5 hours round trip (Rest time has been included)
---
Transportation time
2 hours by car from Santiago to the beginning of the path.
---
Technical data
Lenght: 5,3 miles (one way) / Ramp: 1.720 ft / Maximum Altitude: 7.500 ft.
---
Season
October to May (Ask for a snowshoeing trip in winter clicking here).
---
Requirements
The age of participants must be between 14 and 75 years old. The physical and medical conditions must be compatible with activity (When in doubt, please ask).
---
Itinerary
The times on the itinerary below are an approximation of the schedule. These times could vary depending on the weather and the speed of your group. A more accurate pick -up time will be delivered once we receive your pick -up address obtained through the booking process.

8:30 Pick up at hotel or meeting point in Santiago.
10:00 Entry high mountains zone in Cajon del Maipo valley
11:00 Trekking starts at Baños Morales Village. As we head into the valley we will be amazed by the views of the big rock walls and spring waters.
14:00 Arrive at the Morales pond lookout. The stunning snowy mountains and the lagoon are waiting for us. We will eat our snack while we enjoy the overwhelming nature.
14:30 Descend to Baños Morales starting point. Different views of the mountains will continue amazing us.
16:30 Return on our private transport starts.
19:00 Drop off at hotel or meeting point in Santiago.
Warning: This activity could include hiking in irregular terrain, driving by land roads with projections, sudden changes of weather, walk under the strong sun.
---
What's included
Private transportation (Pick up at your Hotel)
Guides
Lunch Box (isotonic juice, granola or energy bars, sandwich, fruits, cookies, chocolate)
Park fee
First aid kit
VHF Radio and Satellite Phone
---
What's not included
Personal Clothing (please check "Gear")
Small backpack (rent available)
Personal Insurance
---
What to bring:
Summer:
Small backpack. If you haven't, we can rent to you. (10 USD)
First layer or sport t-shirt
Polar Fleece or similar
Wind jacket
Hiking pants or similar comfortable to walk/ shorts (ask for the weather the day before)
Hiking shoes
Sunglasses
Sun hat/ lip balm
Sunscreen
Winter:
Summer gear
Down or puffy Jacket
First layer upper and lower body
Liner gloves
Wool hat
Balaclava/ Neck gaiter
The National Monument El Morado day trek was amazing! I did it in early April and had a wonderful time. Awe-inspiring views towards the peak and glacier that just keep getting better and better as they get closer. We had a blue sky day which couldn't have been better. Rodrigo was a great guide and I needn't have been concerned about the level of difficulty. It's certainly a full day (we were on the trek for 6 1/2 hours, including plenty stops and a good picnic) so not suitable for someone who's not accustomed to walking, but the path was good. It's steeper at the beginning but does level out and the valley is beautiful. Rodrigo said the walk is one of his favourites because it's greener than some at slightly higher altitudes. He was also good at pointing out birds and other wildlife. I would love to get back to Chile and would happily do another trek with Andesexplora.