Central Chile Hiking - Snowshoeing - Bird Watching - Road Trips
Farellones Snow Hike: Full Day - Easy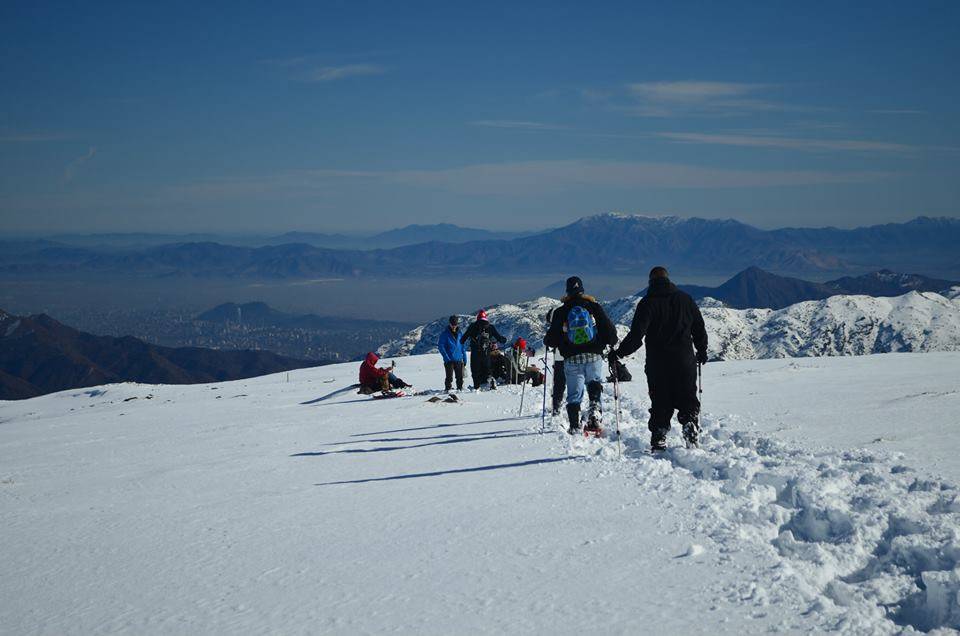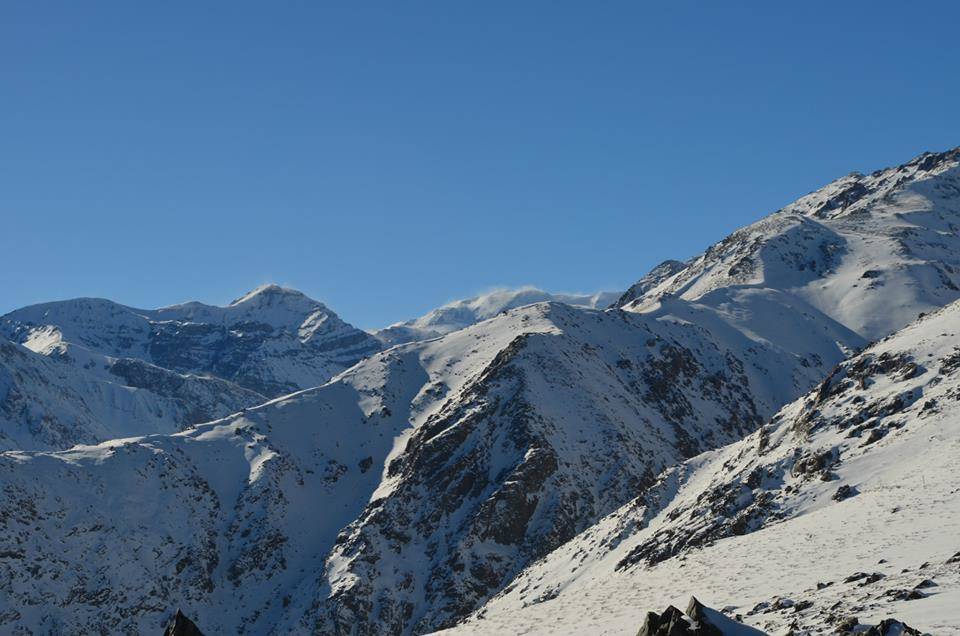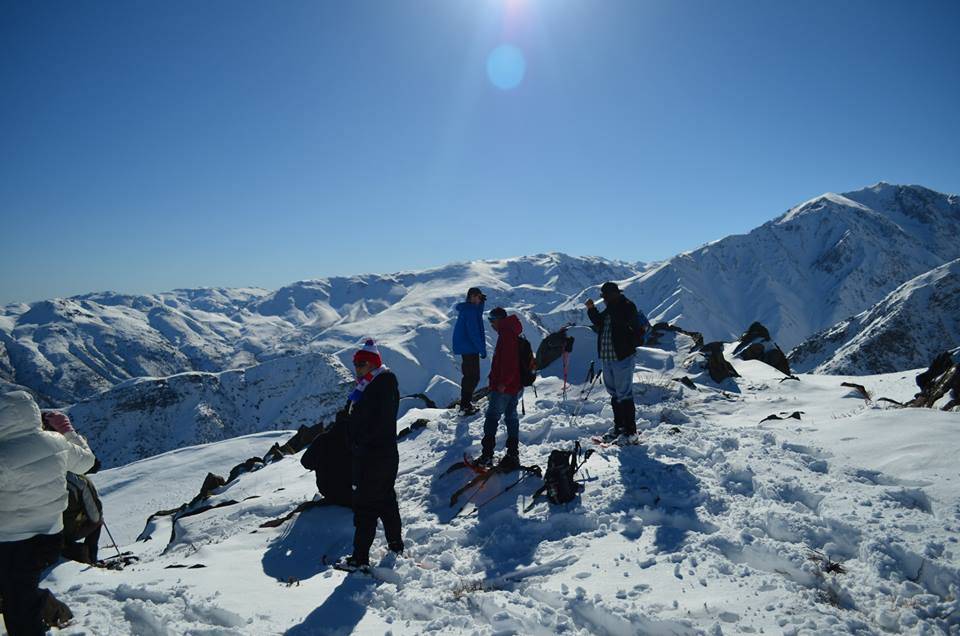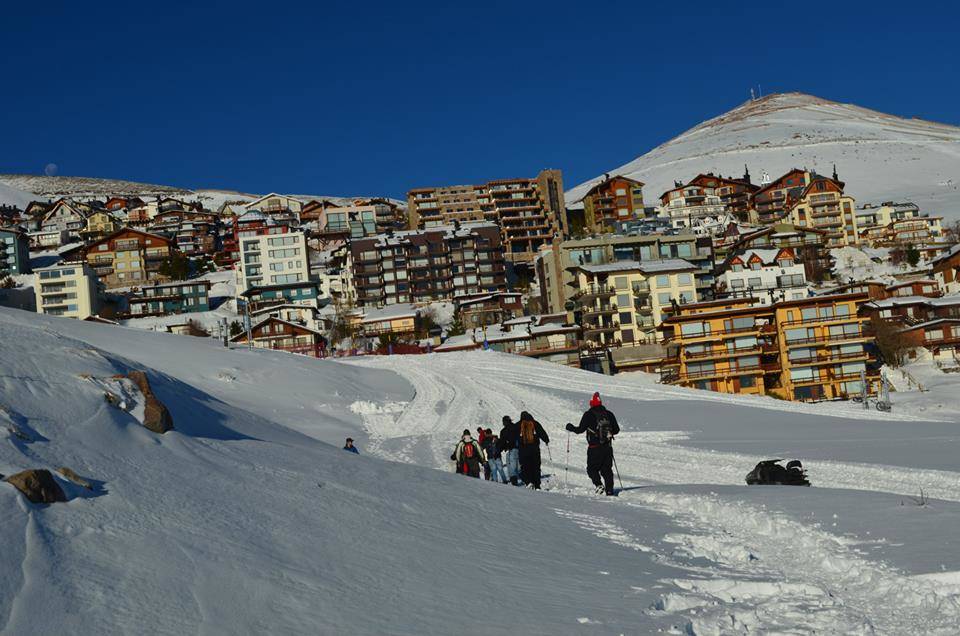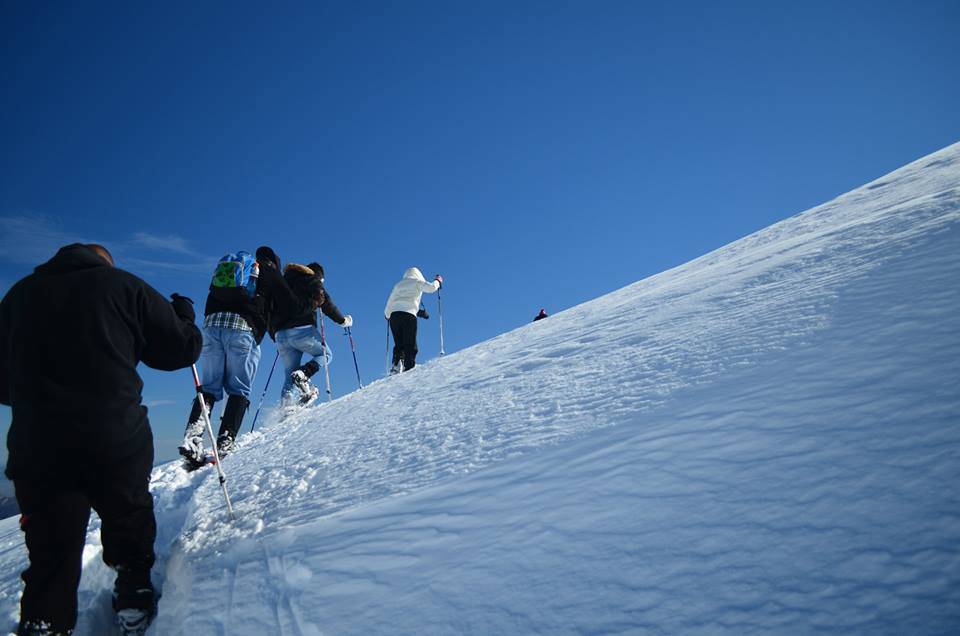 Explore the Andes differently! Amazing snow hike with snowshoes in the backcountry area in Farellones.
Enjoy amazing views of the mountain while you walk on an easy slope. Also you will be able to see Farellones and La Parva Ski Villages. It will be an unforgettable experience!
Highlights: easy snowshoeing trip in the Andes / 60 minutes from Santiago / Visit Ski Villages / Amazing views of the city and glaciers.
Options: go for a ski day tour in La Parva Ski Resort or hiking in the Andean valley. Also, we recommend you visit the Chilean Vineyards and go to Valparaiso. More info pressing in Wine Tours
---
Location
Santiago, Chile
---
Difficulty
Easy
---
Hiking time
2 hours round trip (rest time has been included)
---
Transportation time
1 hour by car from Santiago to the beginning of the path.
---
Technical data
Length: 1,8 miles (one way) / Ramp: 660 ft / Top of the path: 9.350 ft.
---
Season
Winter activity: from June to September (The rest of the year we do regular trekking on this area).
---
Requirements
The age of participants must be between 14 and 75 years old. The physical and medical conditions must be compatible with activity (When in doubt, please ask).
---
Itinerary
[tab title="Itinerary"][well type="well-sm"] The times on the itinerary below are an approximation of the schedule. These times could vary depending on the weather and the speed of your group. A more accurate pick -up time will be delivered once we receive your pick -up address obtained through the booking process.
8:30 Transport from your hotel or meeting point in Santiago. You will see great views of the mountain and some glaciers in the skyline while we drive by a winding road. Then we'll pass through the beautiful Farellones Ski Village towards La Parva Ski Village
9:30 Arrival to the starting point in La Parva Ski Village at 2600 meters.
10:00 Safety talk, equipment delivery, and the start of the hiking.
Noon After walking through a snowy hill with great views of the Andes we will get to the old "German Refugee ruins". There we will have a snack break while we enjoy the views of Iver Glacier (17.800 ft.) and Paloma Glacier.
12:30 Turn back to our path with great views of the ski resorts and mountains.
14:30 Back in our transport
16:00 Back in Santiago
Warning: This activity could include hiking in irregular terrain, sudden changes of weather, walk under the strong sun.
---
What's included
Private transportation between all the points.
Guides: 1 each 4 clients
Snow-shoes and Hiking poles (renting of alpine touring skis available)
Lunch Box (isotonic juice, granola or energy bars, sandwich, fruits, cookies, chocolate)
Park fee
Pictures
First aid kit
VHF Radio and Satellite Phone
What's not included
Personal Clothing (Please check "Gear")
Small backpack (Rent available)
Personal Insurance
---
What to bring:
Small backpack. If you haven't, we can rent to you. (10 USD)
First layer or sport t-shirt
Polar Fleece or similar
Wind jacket
Hiking pants or similar comfortable to walk/ shorts (ask for the weather the day before)
Hiking shoes
Sunglasses
Sun hat/ lip balm
Sunscreen
Down or puffy Jacket
First layer upper and lower body
Liner gloves
Wool hat
Balaclava/ Neck gaiter
Why choose this trip?
Some of the highlights of this trip...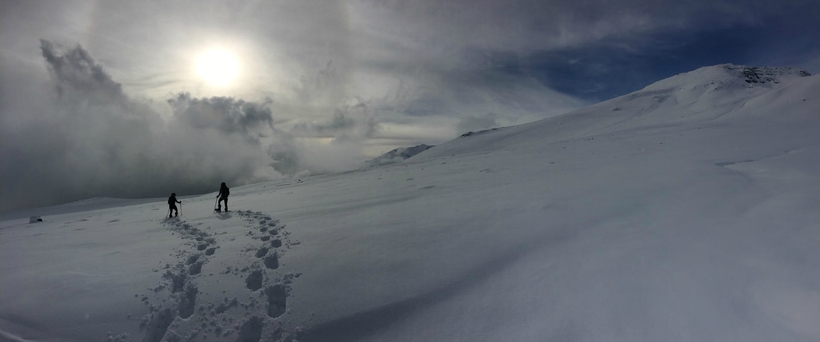 Easy
This trip provides a deep contact with nature while you can keep a pretty easy pace all the time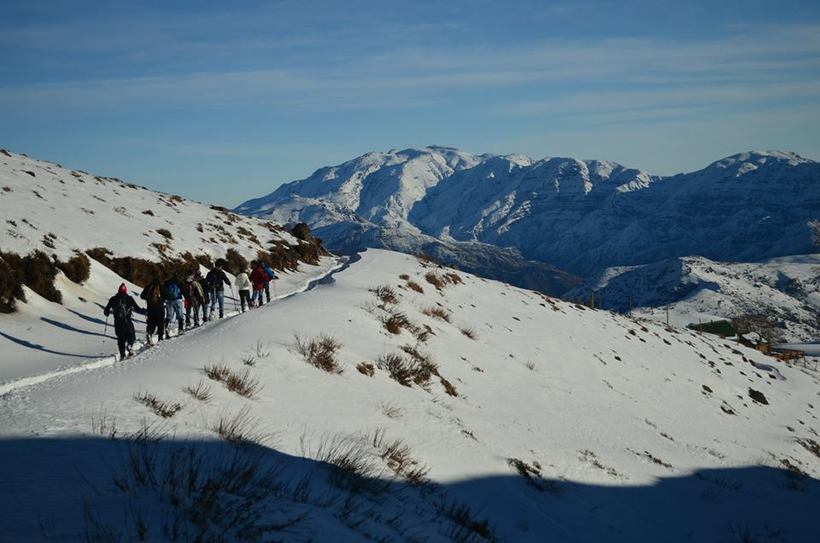 Close
This trip is located just an hour by car from Providencia, Santiago. Is one of the most beautiful places you can reach in such a short distance from the city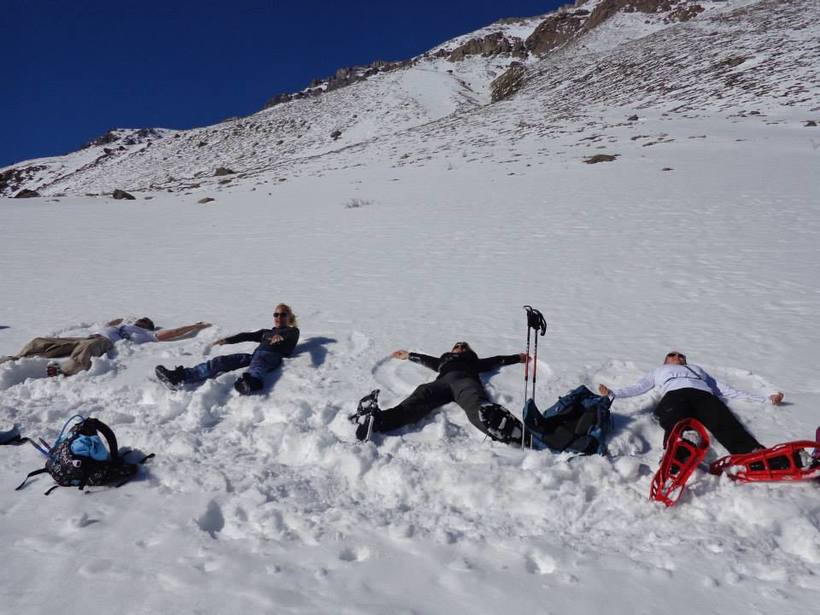 Great scenery
Enjoy breathtaking views from any point of the trip. You will see two glaciers, condors, foxes and maybe much more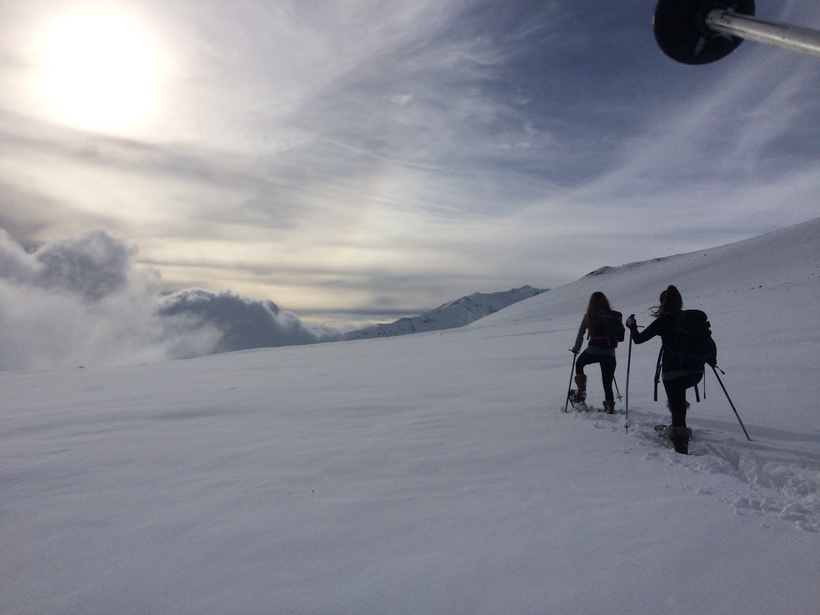 Playfull
Walk with snowshoes is very funny! Enjoy a different way of explore!