Patagonia - Kayaking
Pirihueico Lake Crossing: Kayaking - 2 Days - Easy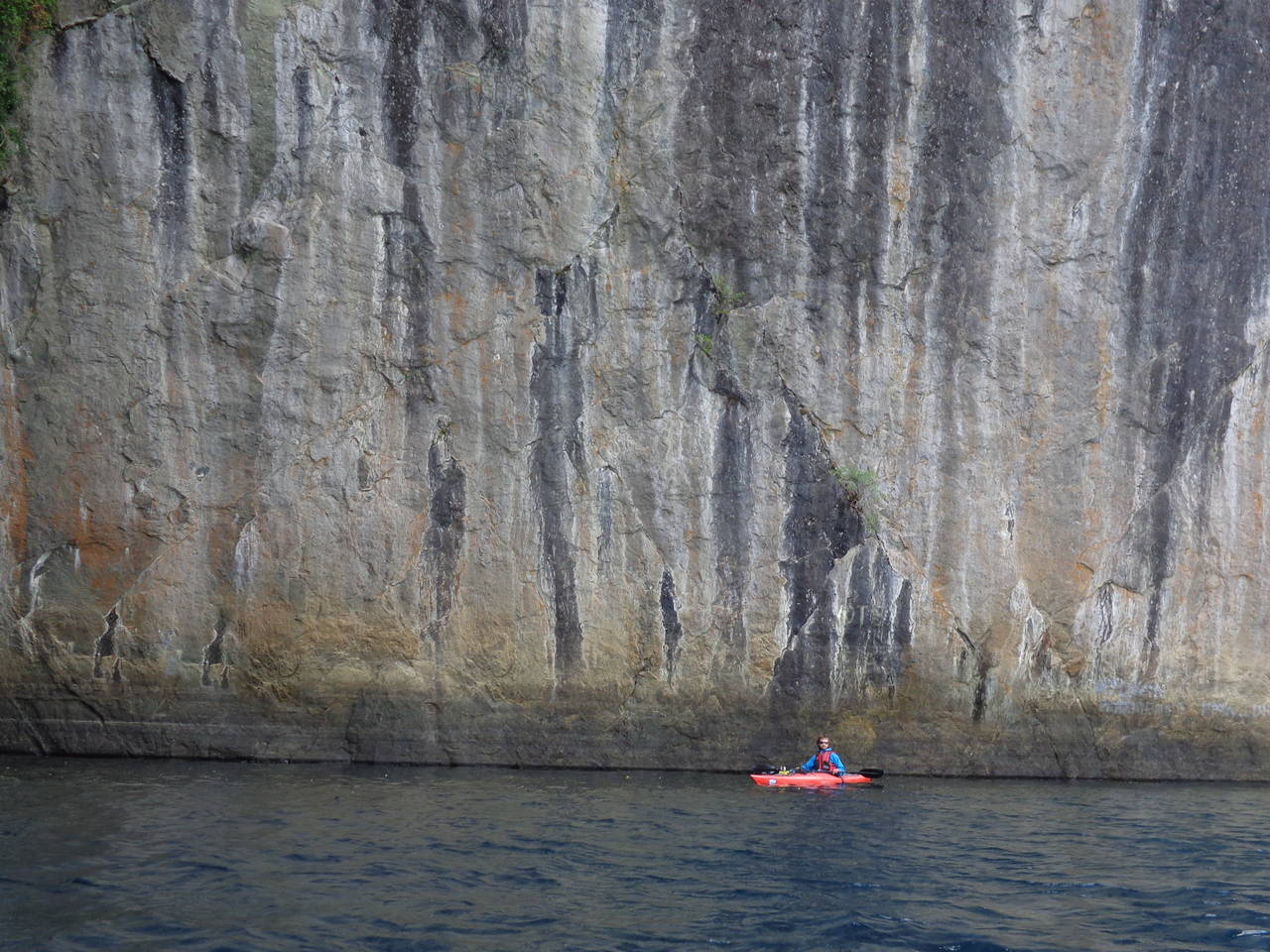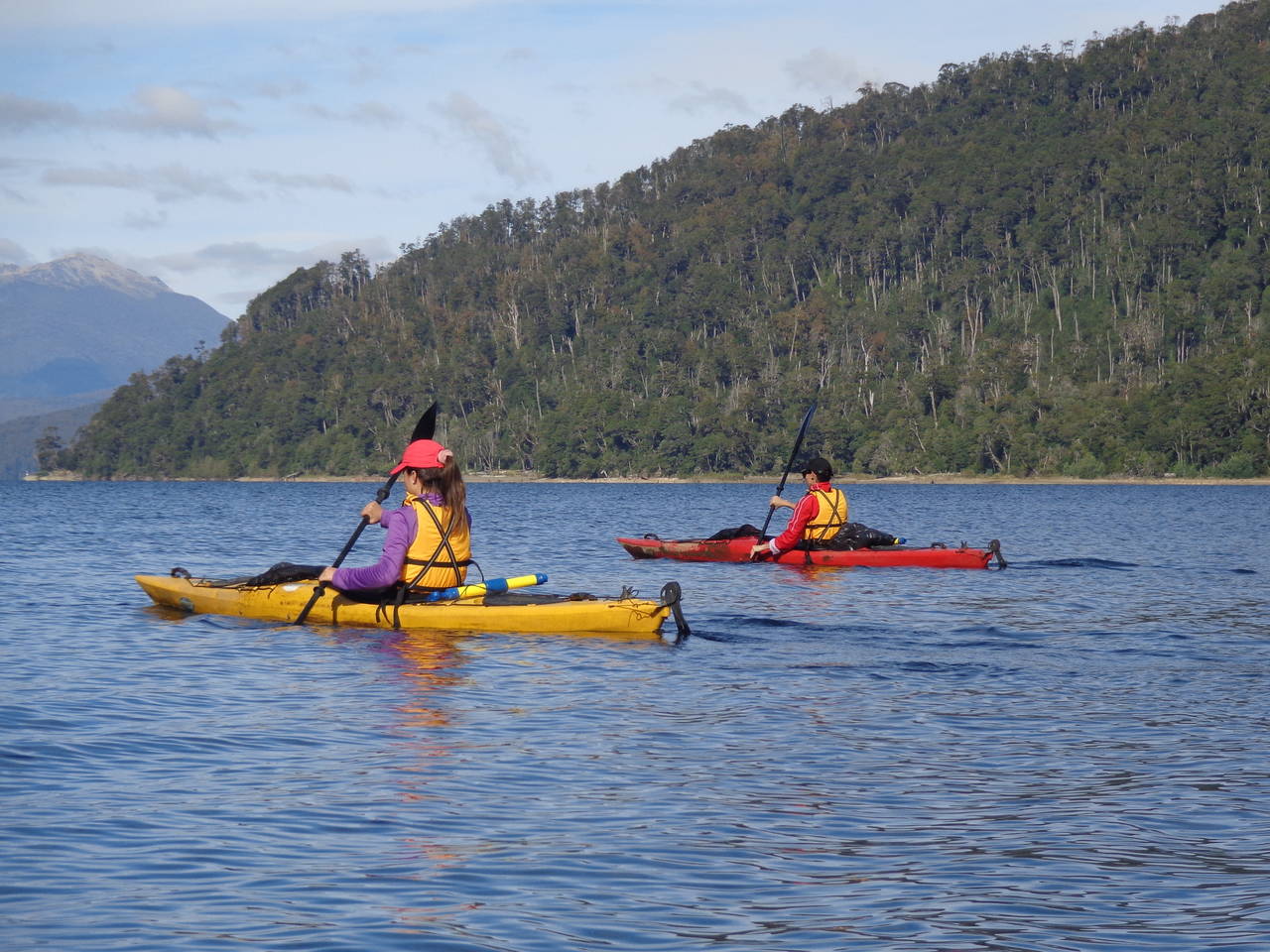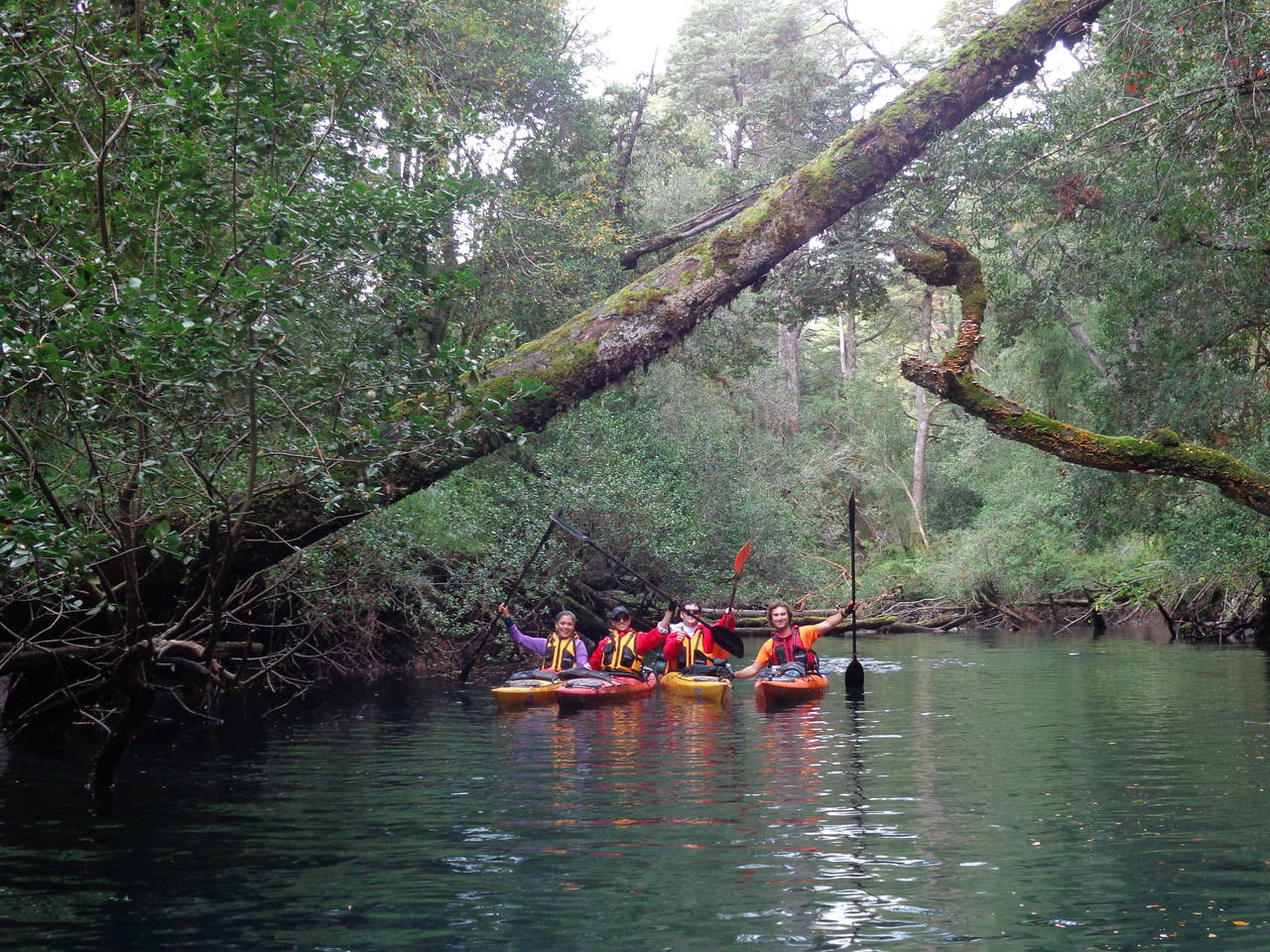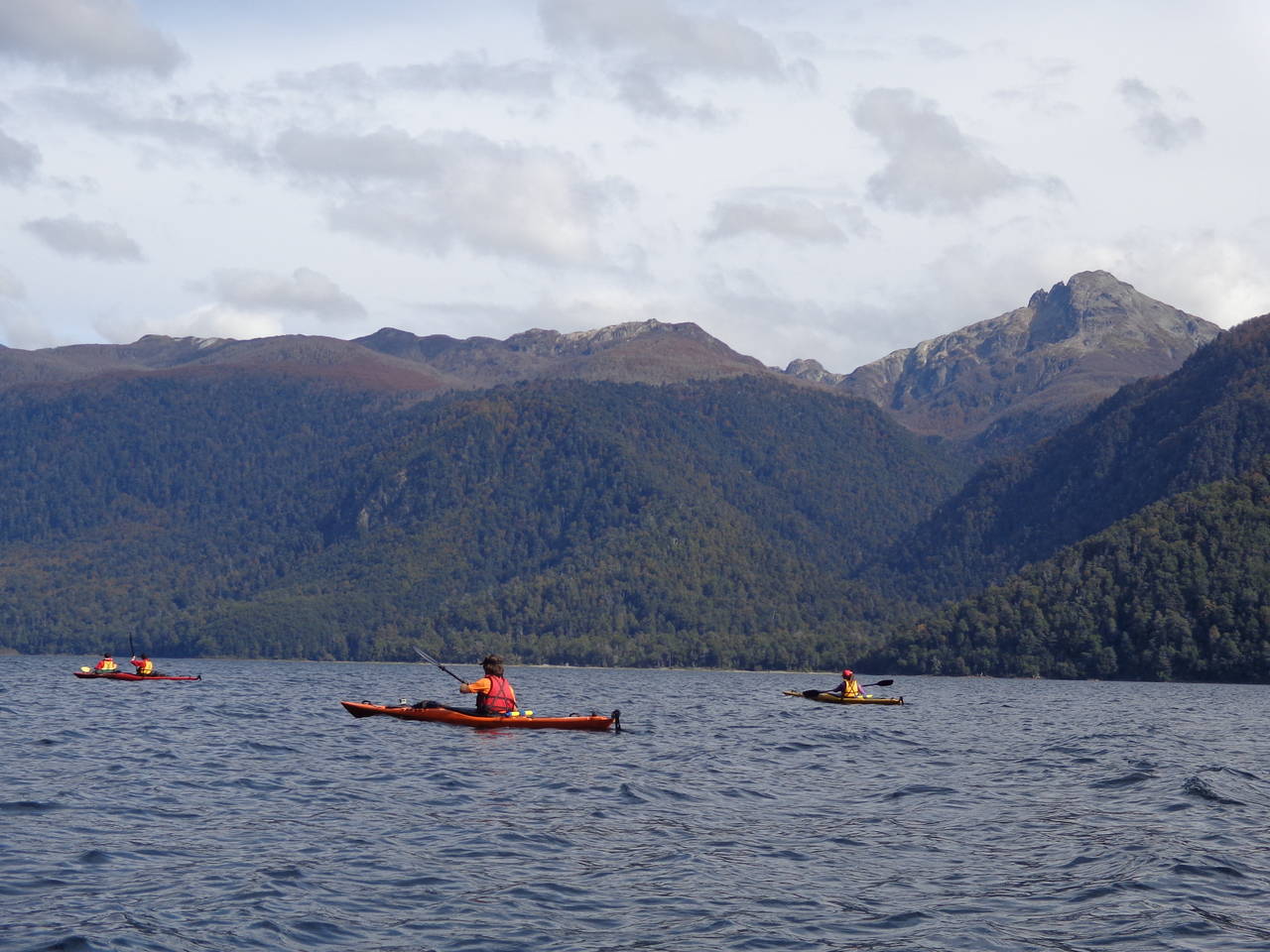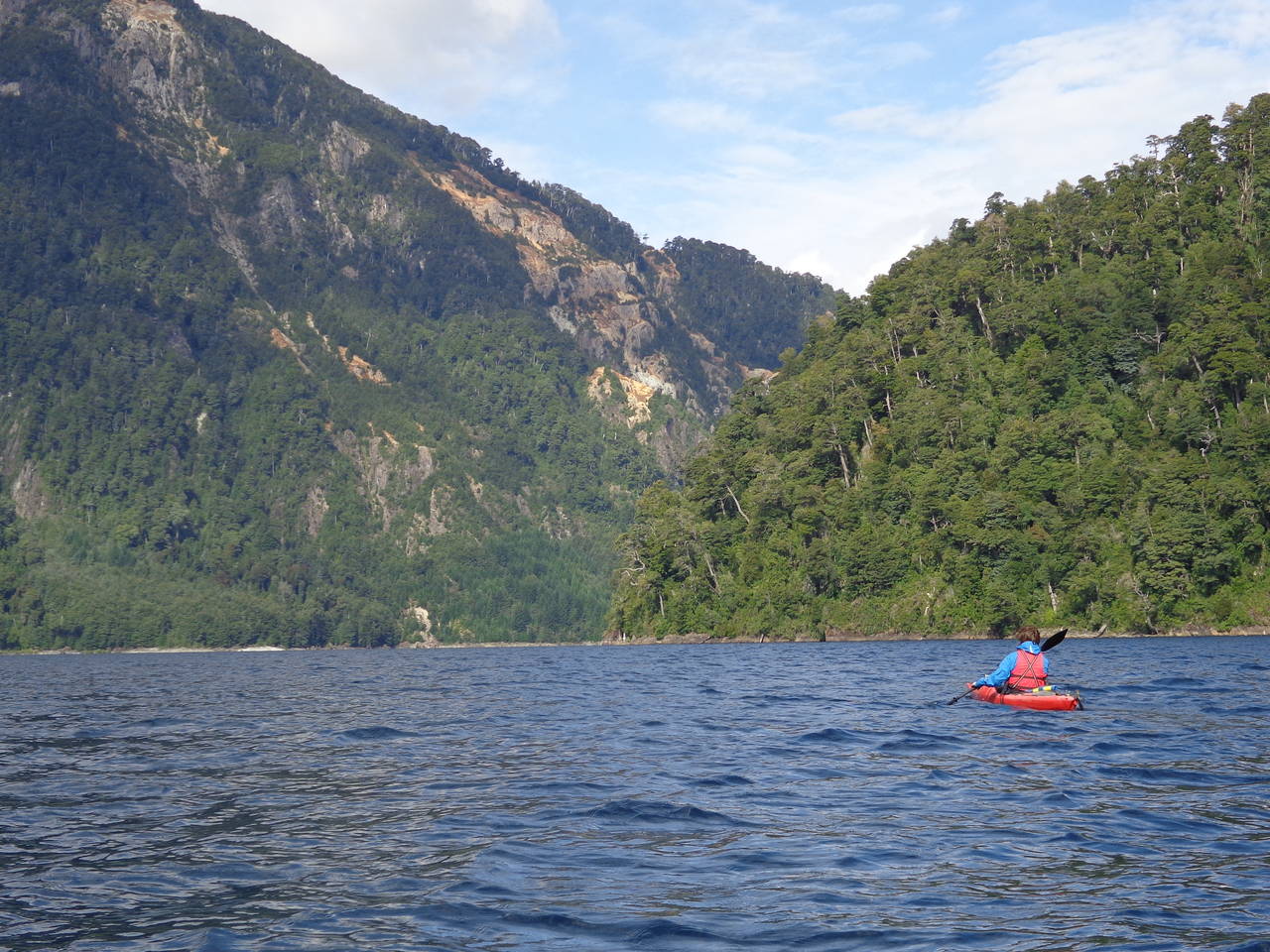 Come to live an unforgettable sea kayaking adventure!
In this challenge we will cross the Pirehueico Lake, a narrow and long stretch of water surrounded by millenary native forests. No speed boats, no tourists, only you, your kayak and nature.
Pirehueico was created by a huge glacier 20.000 years ago. The glacier melted and created the lake.†We will camp at the Termas del Lago Hot springs, were we will enjoy a nice BBQ with a tasty Chilean wine.
In native language (Mapudungun) Pirihueico means snow lagoon.
Location
Chile/ Los RÌos District / Valdivia Airport / Panguipulli Town
---
Difficulty
Medium
---
Paddling time
Day 1: 3 hours / Day 2: 3 hours
---
Transportation time
1,5 hours of transportation on the car from Panguipulli Town to the starting point of the trip.
---
Technical data
Miles covered each day (based in nautical miles): Day 1:†7.6 / Day 2:†6.2
---
Season
September to April
---
Requirements
The age of participants must be between 14 to 75 years old. The physical and medical conditions must be compatible with activity (When in doubt, please ask). Know how to swim. Previous sea kayaking experience is not required.
Day 1: The three bays!
Pucon /Panguipulli - Puerto Fuy - Hot springs
This day we will paddle through the fabulous three bays that create the first half of the lake. You will be amazed by the dense and millenary forests and the steep walls cover in vegetation that falls straight to the water. At the end of the journey a warm bath will be waiting for you at our camp by the hot springs.
Day 2: The shallows
Hot springs - Puerto Pirehueico
We will wake up with amazing views of the lake. High peaks on the horizon, covered in snow depending on the season. The clear waters will allow us to see the sunken logs and the lake bottom. In the end we will have the opportunity of paddling up a narrow river through† amazing native forest.
Warning:
This activity could include paddling in windy conditions as well as choppy water, driving by land roads with projections, sudden changes of weather, paddle under the strong sun.
Schedule may change due to worsening in the weather.
Guides have the last call in critical decisions and required the cooperation of every client.
Paddling hours are estimates based on the average client and will depend on the strength of the group and the climate conditions.
Guides are at your service, but cooperation will be needed in group tasks such as camp building, cooking, and kayak carrying.


---
What's included
Private transportation from PucÛn or Panguipulli Town.
Complete sea kayak gear: kayak, paddle, life jacket, dry bags, spray skirt, bilge pump
2 Guides trained in sea kayaking and with first aid
Every breakfast, snack, and meal needed during the trip.
BBQ at Hot springs
Ferry from Puerto Pirehueico to Puerto Fuy
Hot spring and camp fees.
First aid kit
VHF Radio and Satelital Phone
What's not included
Transport to Pucon or Panguipulli
Personal Clothing (Please check "Gear")
Personal Insurance
Sleeping bag and sleeping pad (rental available)
What to bring:
Recommended personal gear list here.