Patagonia - Hiking
Lakes Crossing: Hiking - 4 Days - Easy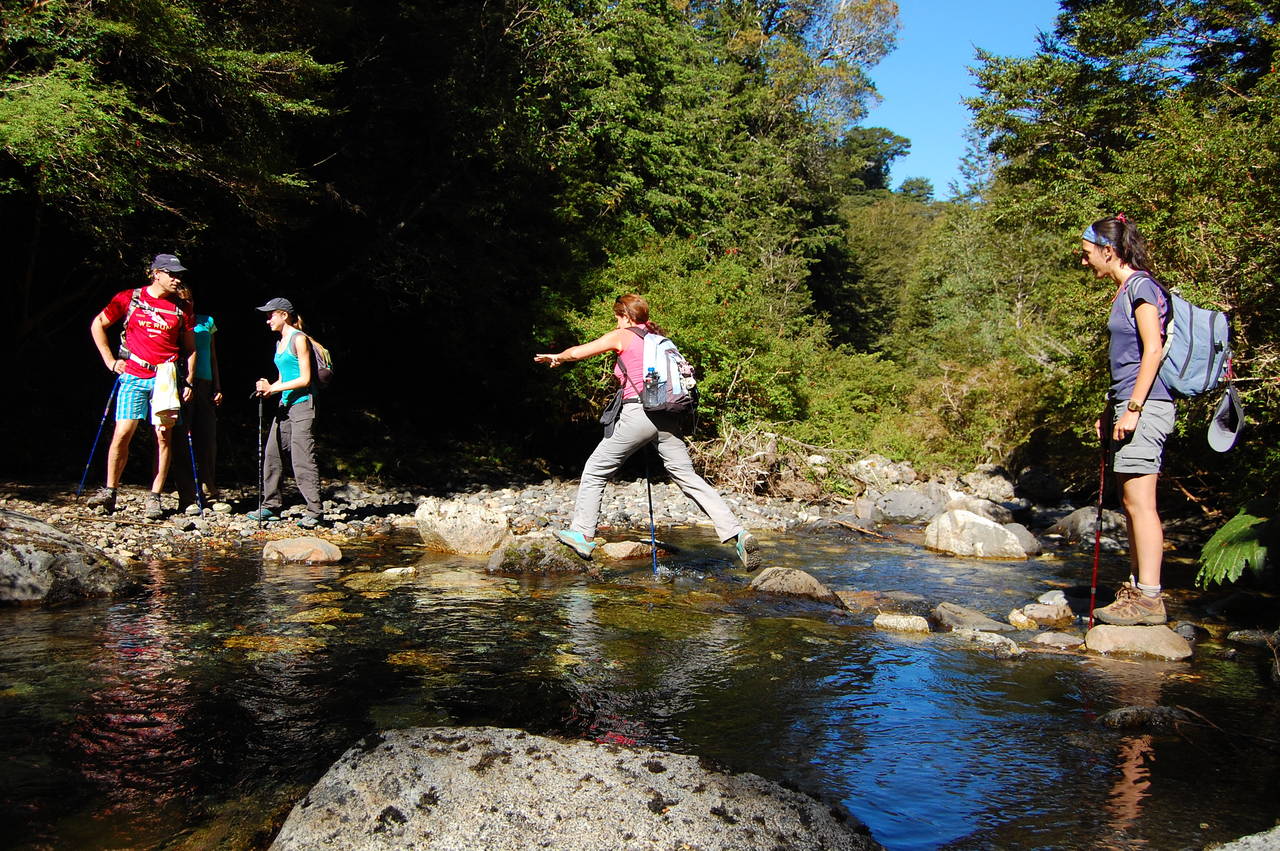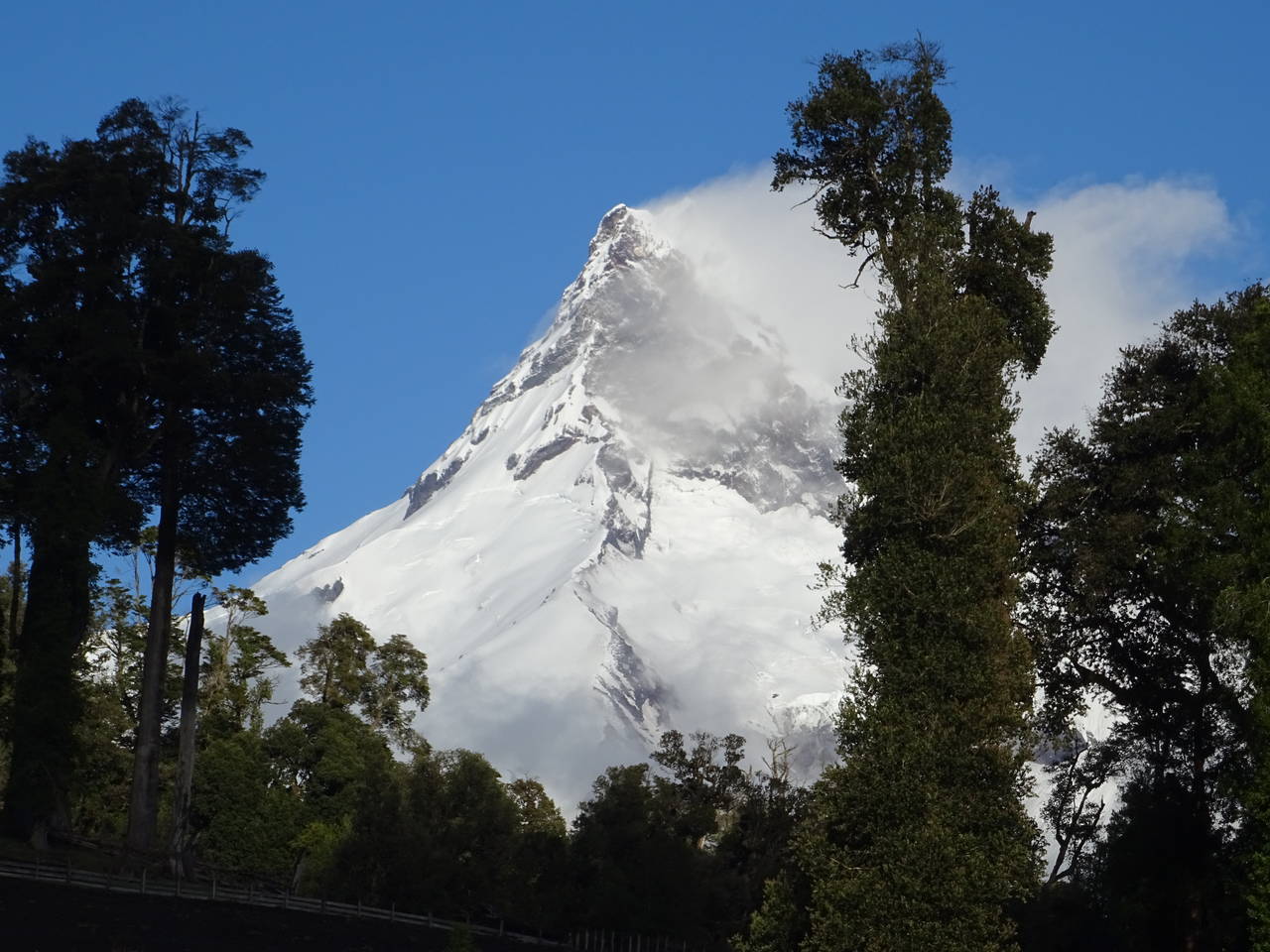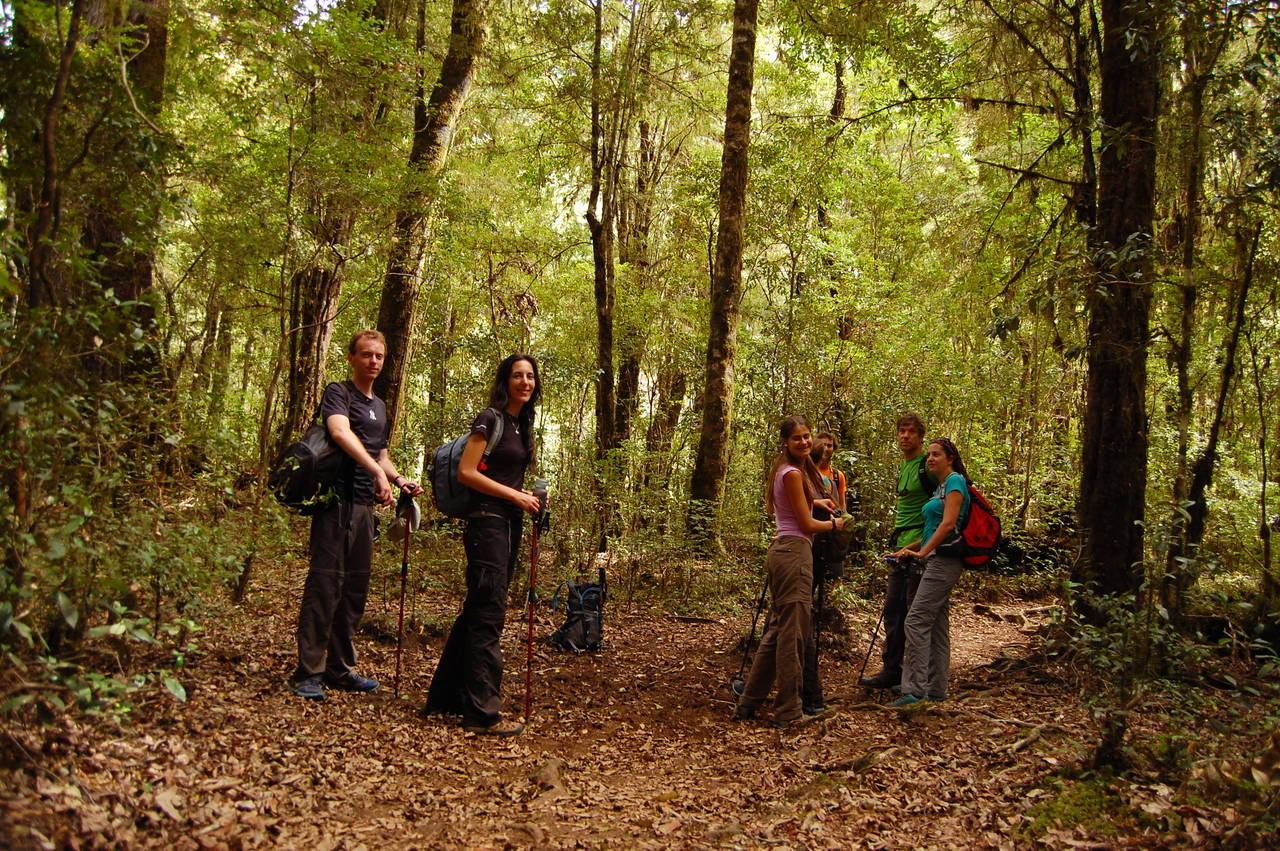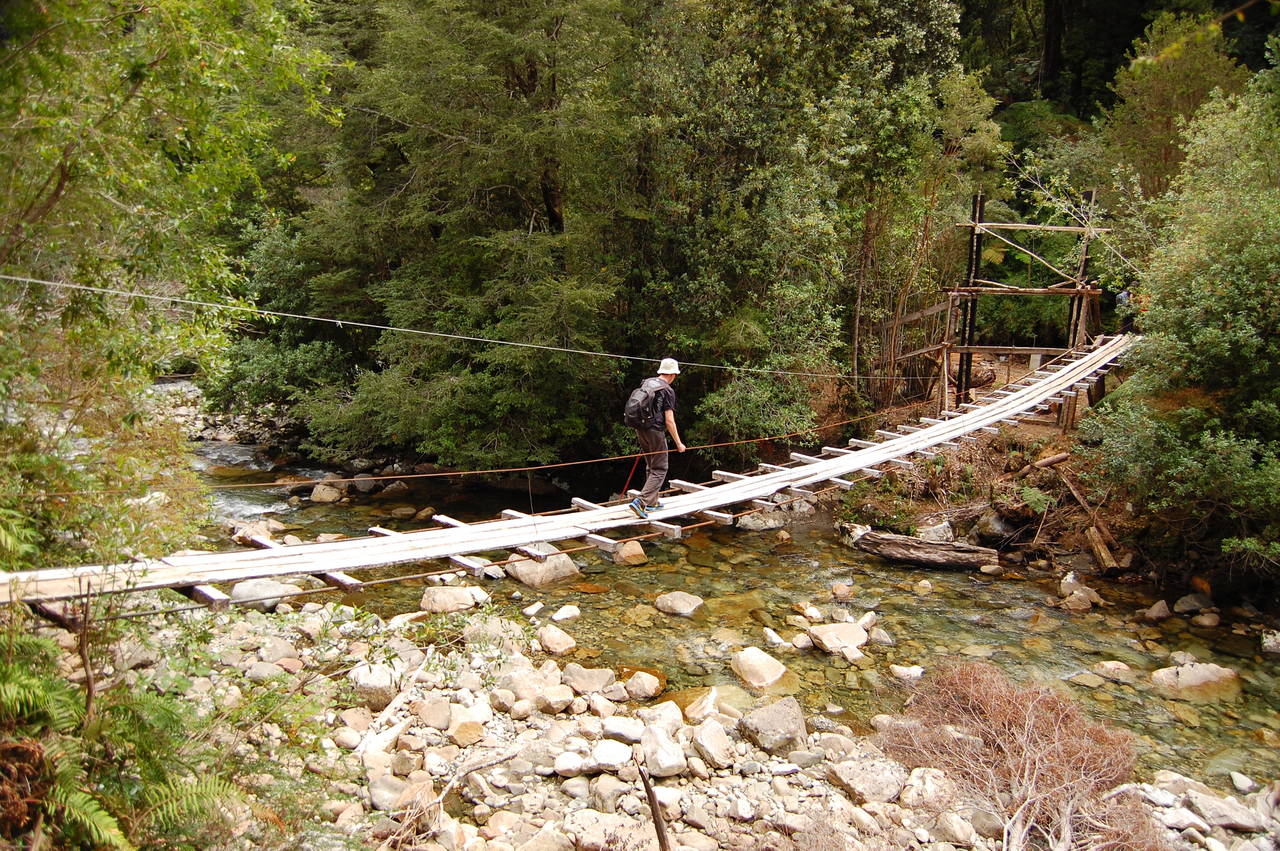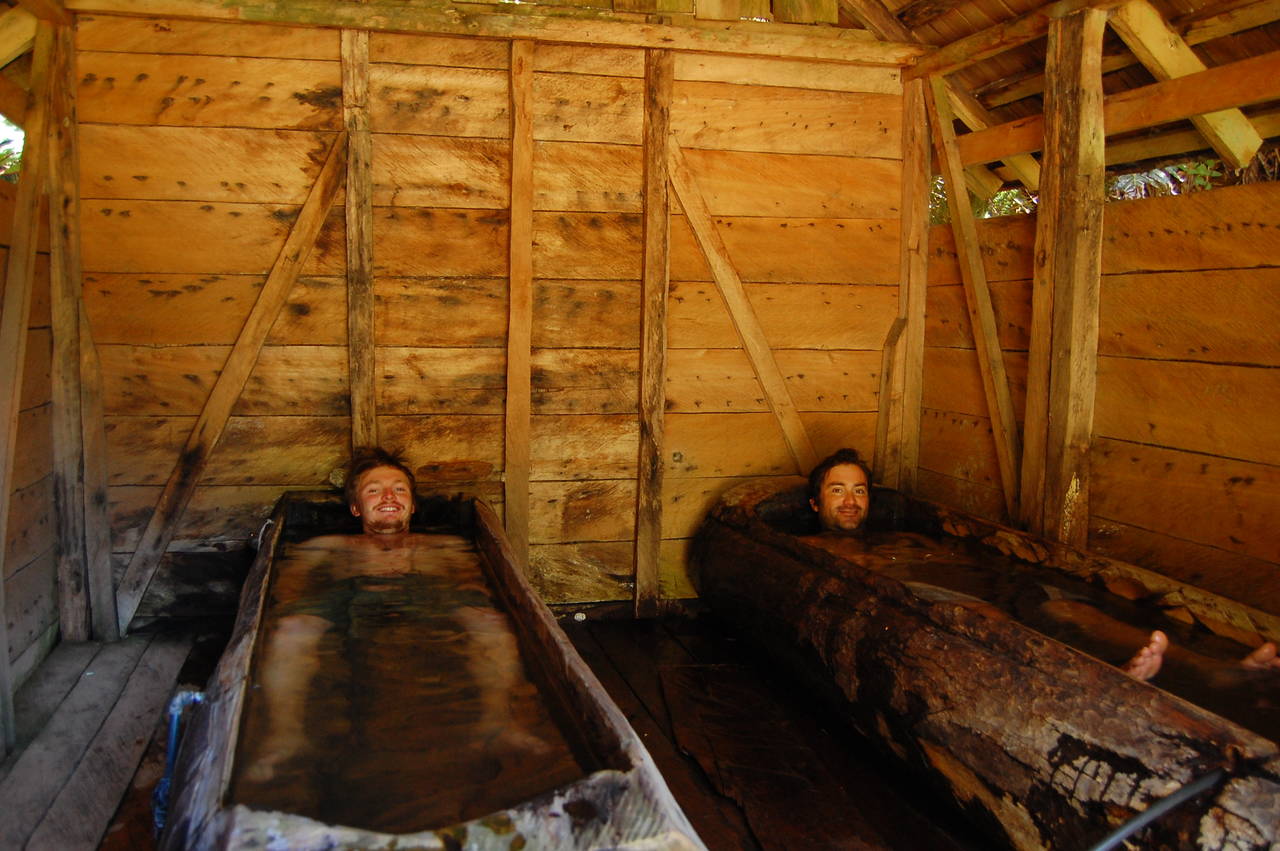 We´ll joint Todos Los Santos Lake with Rupanco Lake, paddling on sea kayaks and walking among the millennial forest. Options of tours of 4 and 6 days.
Highlights: Millennial forest / Hanging bridges / Pack Horses / Hot tub in the middle of the cold jungle / Lamb on a stick under starry night / Rivers, Waterfalls, Lakes and Lagoons/kayaking & hiking at the same tour /3 different volcanoes / Hot Springs / private transport / organic food made by the settlers/granite walls
Options:
6 days tour: 2 days of kayaking / 4 days of hiking
4 days tour: 4 days of hiking
---
Location
Chile / Lakes District / Puerto Montt - Puerto Varas
---
Difficulty
Medium
---
Duration of the tour
Options with or without kayaking of 4 and 6 days Day 1: 3 hrs (paddling) / Day 2: 3.5 hrs (paddling) / Day 3: 3.5 hrs (hiking) / Day 4: 3.5 hrs (hiking) / Day 5: 4 hrs (hiking) / Day 6: 4 hrs (hiking)
---
Transportation time
1 hour of transportation on the car from Puerto Montt / Puerto Varas to the starting point.
---
Technical data
Miles covered each day: Day 1: 6 n.m (kayaking) / Day 2: 9.2 n.m (kayaking) / Day 3: 3 miles (hiking) / Day 4: 4.3 miles (hiking) / Day 5: 3.1 miles (hiking ) / Day 6: 4.1 miles (hiking)
---
Season
September to April
---
Requirements
The age of participants must be between 14 to 75 years old. The physical and medical conditions must be compatible with activity (When in doubt, please ask). Know how to swim. Previous sea kayaking experience not required. The times on the itinerary below are an approximation of the schedule. These times could vary depending on the weather and the speed of your group. A more accurate pick -up time will be delivered once we receive your pick -up address obtained through the booking process.
---
Itinerary
Available alternatives: 4 & 6 days
Day 1: Between Volcanoes Emerald Waters
Puerto Montt / Puerto Varas - Petrohue - Camp 1
8:30: from your hotel or meeting point we take you in our private transport to the starting point. We'll travel along the Llanquihue Lake coastline with awesome views of Osorno Volcano. On the starting point at the shore of Todos Los Santos Lake we are going to do a safety talk about how to paddle and rescue actions, then we are going to start paddling and enjoying the coastline, the forest, waterfalls, the pure water, and the idyllic beaches. At the end of the day, camping at Escape Grande beach, with awesome views of Osorno Volcano, then dinner and share your day with a small bonfire.
Bonus: practice fly fishing at the river or shore of the lake or swim at the emerald waters in warm days.
Day 2: Bays & creeks
Escape Grande River - El Rincón Beach
Early in the morning we´ll start paddling to El Rincón beach, where we will be able to start our hiking part of the expedition. So we'll follow the shoreline, crossing bays and The Peninsula Bonita to reach this point. Will have the opportunity to paddle up creeks and immerse in narrows bays among the native forest. Also, you'll enjoy the amazing views of Tronador and Puntiagudo Volcanos.
Day 3: Pioneers
El Rincón Beach - Pioneers Farm
Amazing hiking among the native forest, walking up along the shore of Sin Nombre River. Spectacular and exciting hanging bridges are waiting for us before reach the pioneer's family farm. The Leafy family will welcome us with tasty organic farm products. Enjoy in the afternoon, the hot tub while you admire the gorgeous views of the Puntiagudo Volcano and its sharp icy summit. If you think that's all, you are wrong... enjoy at dinner, a Lamb on a stick under the most amazing starry night you've ever seen.
Day 4: The Twins Waterfalls and Callao Hot Springs
Pioneers Farm - Callao Hot Springs
Maybe you have seen a lot of waterfalls in your life, but you have not seen The Twins Waterfalls! In the morning enjoy a short walk with terrific views of Puntiagudo Volcano to the Twins Waterfall. Walk-behind the waterfall and climb to the top of them, enjoying the sunshine on the clear waters. In the afternoon go for a short hiking to Callao Hot Springs. Combine the warm magic waters of the Hot Spring with the cold, clear waters ponds of The Sin Nombre River. Camp at the Hot Springs.
Day 5: Los Quetros Lagoon through Mañío Forest
Callao Hot Springs - Los Quetros Lagoon
Enjoy an early bath at the hot springs before breakfast. Then walk through an amazing path among Mañio millennial forest. The reward: an incredible quite a lagoon immerse on the cold jungle. Also, you'll see the granite walls of El Borracho Mount.
Day 6: Hiking to Rupanco Lake
Los Quetros - Rupanco Lake
From Los, Quetros Lagoon will cross a hill with nice views and native forests. from the top of the hill we are going to start the downhill to Las Gaviotas Beach in Rupanco Lake. From there we are going to take a Ferry along Rupanco Lake, to our private transport to Puerto Varas / Puerto Montt
Warning:
This activity could include paddling in windy conditions as well as choppy water, driving by land roads with projections, sudden changes of weather, paddle under the strong sun.
Schedule may change due to worsening in the weather.
Guides have the last call in critical decisions and required the cooperation of every client.
Paddling and walking hours are estimates based on the average client and will depend on the strength of the group and the climate conditions.
Guides are at your service, but cooperation will be needed in group tasks such as camp building, cooking, and kayak carrying.
---
What's included
Private transportation from Puerto Varas or Puerto Montt
Complete sea kayak gear: kayak, paddle, life jacket, dry bags, spray skirt, bilge pump
2 Guides trained in sea kayaking and with first aid
Every breakfast, snack, and meal needed during the trip.
Lamb on a stick and organic food at Pioneers Farms
Packhorses
Ferry transportation from Gaviotas Beach in Rupanco Lake
Hot Spring and camp fees.
First aid kit
VHF Radio and Satellite Phone
What's not included
Transport from Santiago to Puerto Varas or Puerto Montt
Personal Clothing (Please check "Gear")
Personal Insurance
Sleeping bag and sleeping pad (rental available)
---
What to bring:
Recommended personal gear list aquí (Ask for English version). Rental available in a sleeping bag, sleeping pad, and some other items.