Patagonia Guided E- Mountainbiking
Andean Lagoons: E-Mountain biking - Full Day - Easy (Pucon)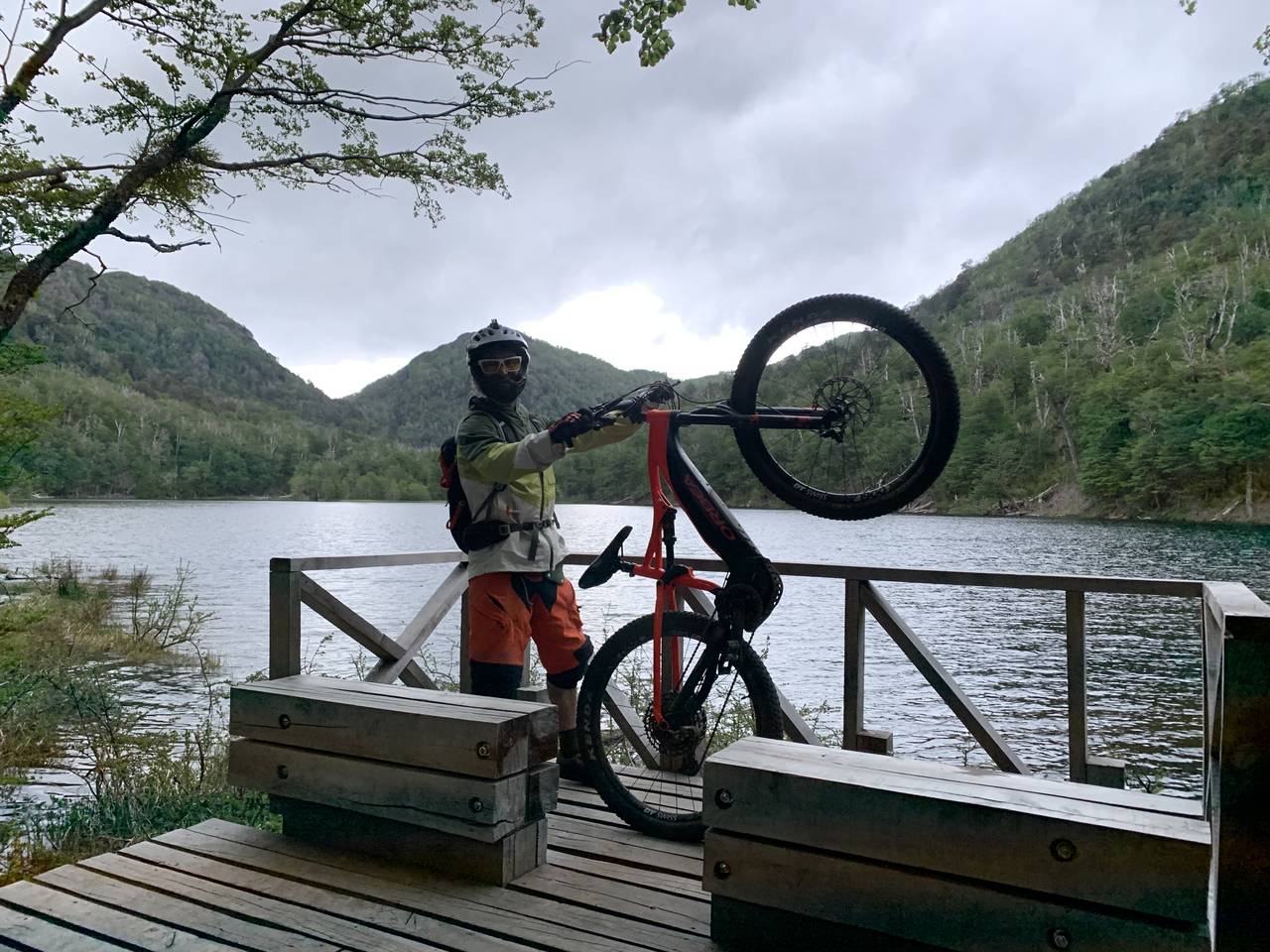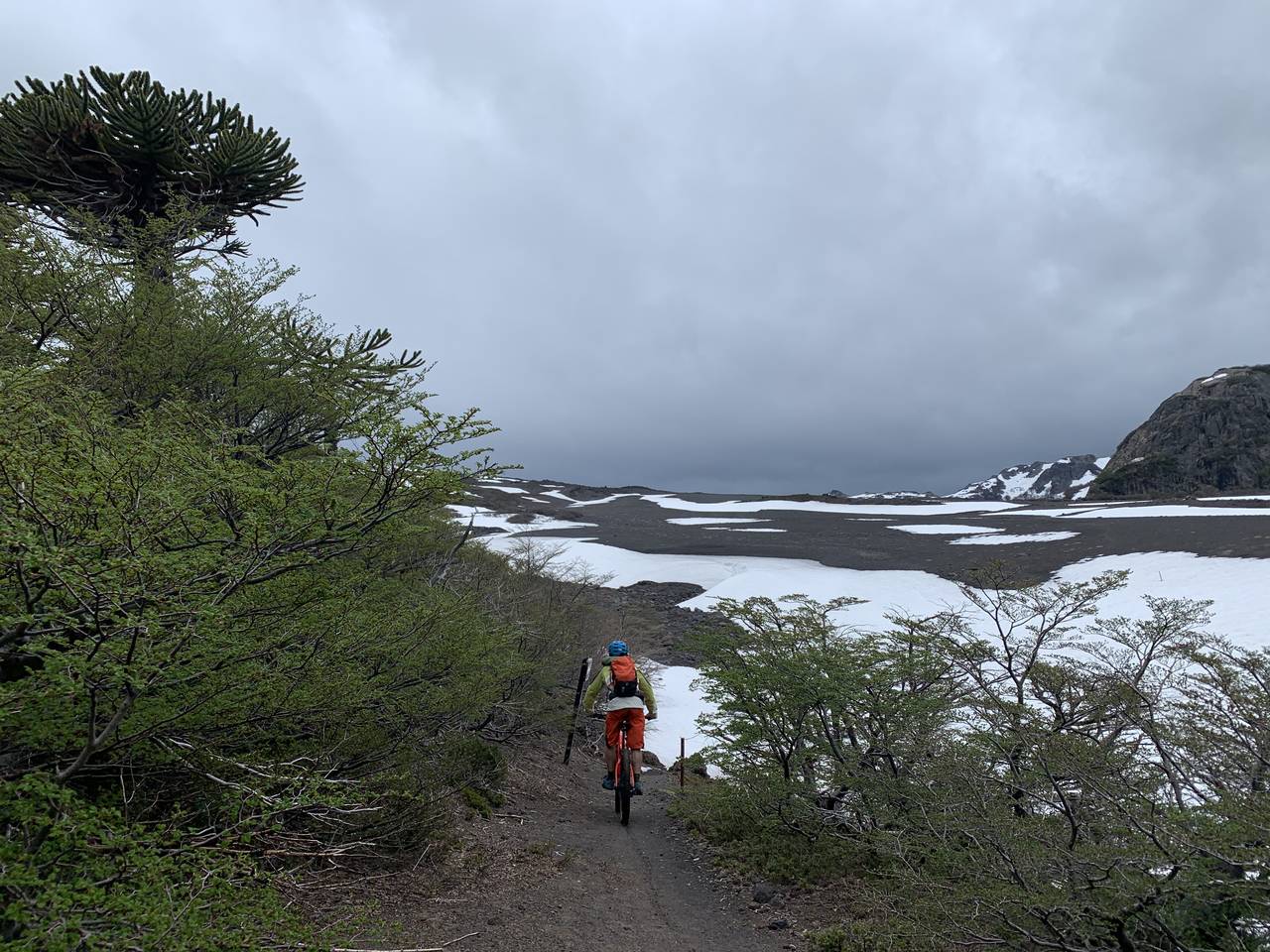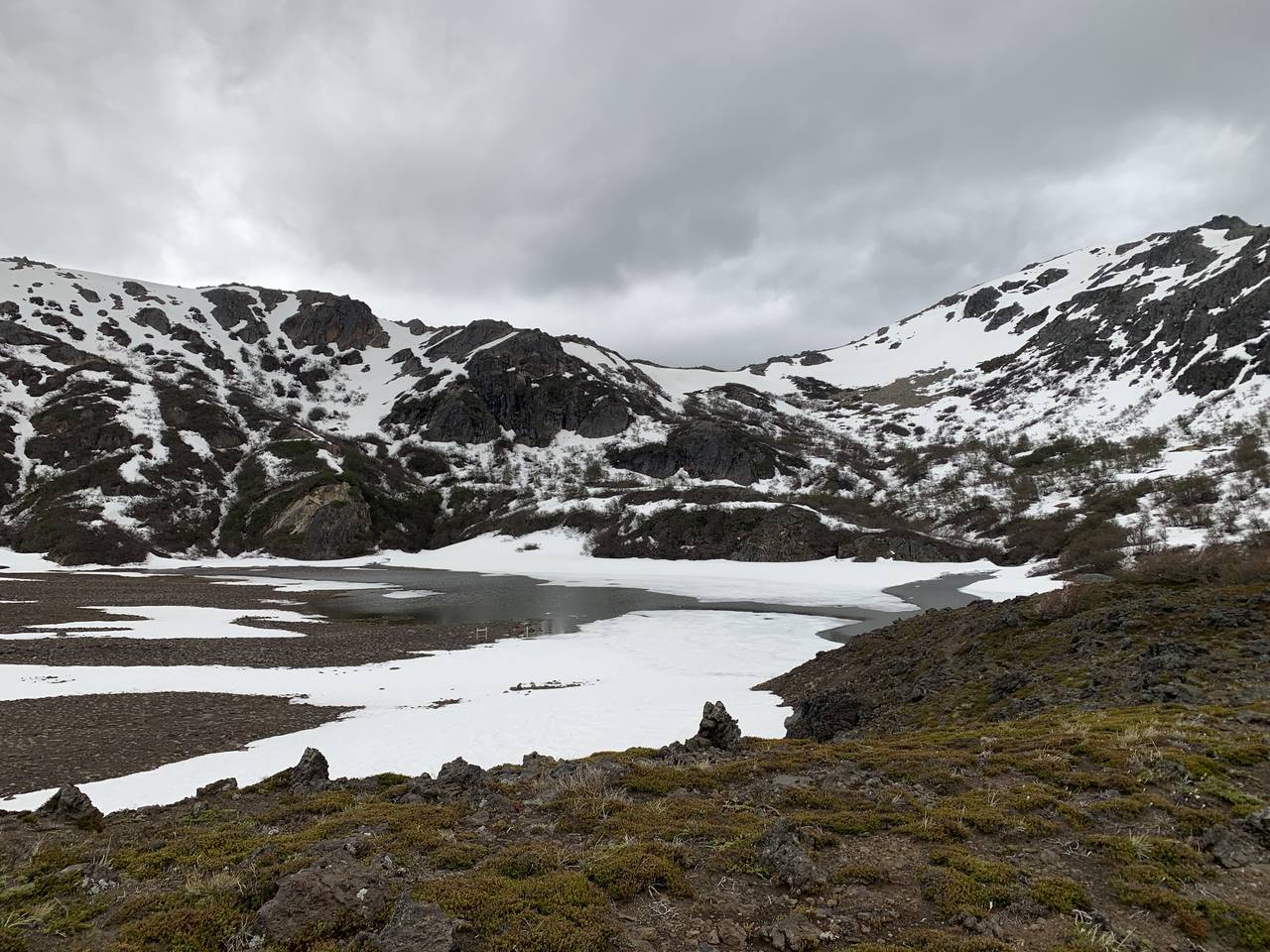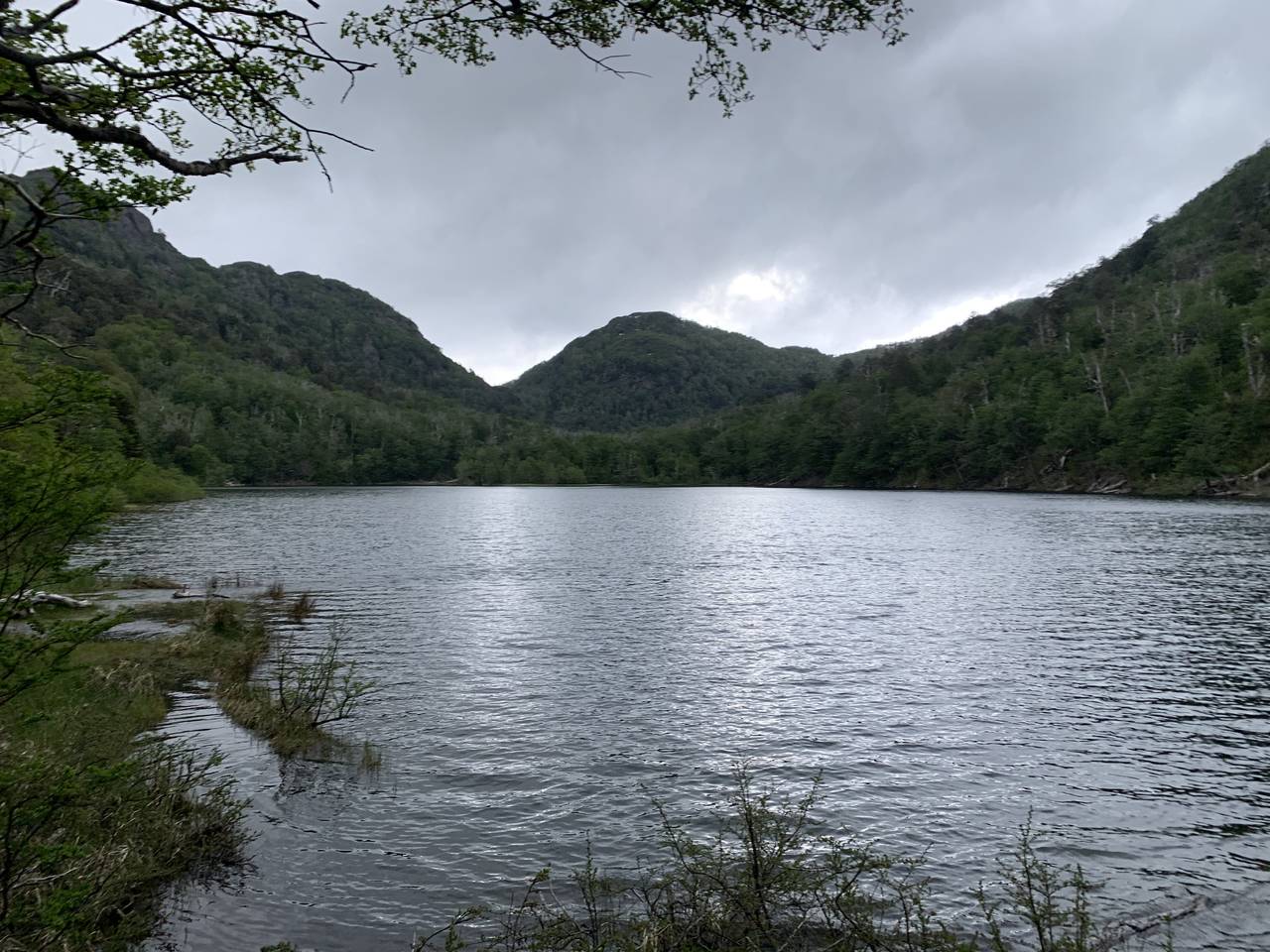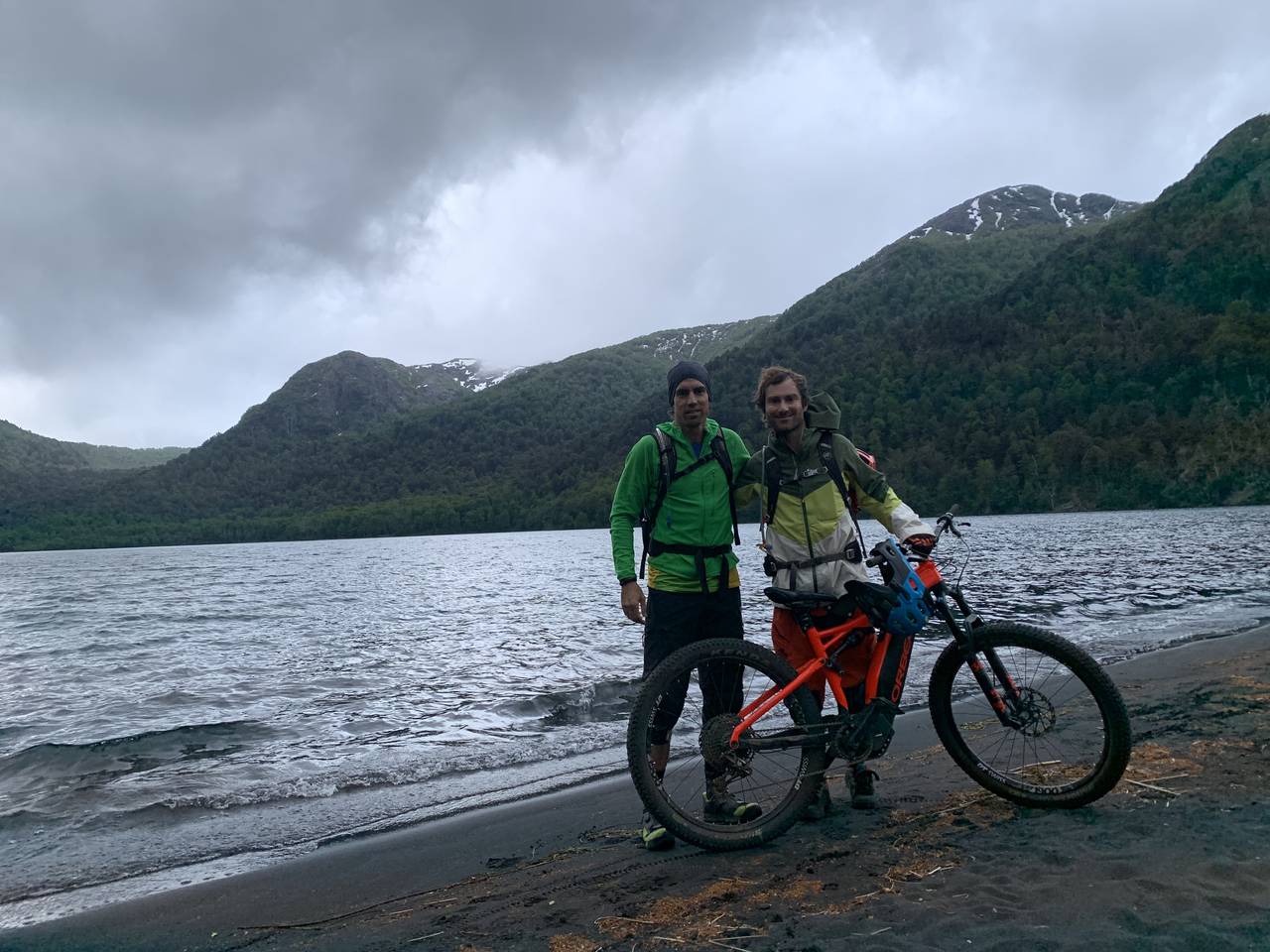 Enjoy an easy Andean Mountain Bike trip on an e-bike in a breathtaking terrain surrounded by millennial Araucarias, volcanos, and lagoons.
Ride up to the foothills of Lanin Volcano and enjoy several lookouts with lagoons view 
During the transport, you will see more lagoons, amazing mounts covered by native forests and volcanoes.

Highlights: Fun E-Bike Experience / Easy path / amazing pristine landscape / several lookouts and volcanoes
Difficulty
Easy
---
Riding Time
3 hours. 2 hours of easy ascent. 1 hour of descent.
---
Transportation time
80 minutes from Pucon
---
Technical data
Length of the path: 15 Km round trip - 9.3 miles / Ramp: 550 mts - 1800 ft / Maximum Altitude: 1600 mts - 5250 Ft

---

Seasons

Available January, February and March


---
Requirements
The age of participants must be between 14 and 70 years old. The physical and medical conditions must be compatible with activity (When in doubt, please ask).
---
Itinerary
The times below are an approximation of the schedule. Times could vary depending on the weather and the speed of your group. A more accurate pick -up time will be delivered once we receive your pick -up address obtained through the booking process.
9:00 Pick up from your address or at our meeting point. We are going to take the road to Argentina, getting deep into the Andes, through the native forest, with nice views of volcanoes, lagoons, and mounts covered by jungle. Enjoy the millenial puzzle trees just at sides of the road! 
10:20 Arrival to the are going to take the country road to our target: Laguna Copin Path
10:30 Arrival at the beginning of the path. Setting bicycles and safety talk. Start enjoying this wild adventure.
11:30 Stop at a lookout with nice views to eat some snacks and hydration. On the way, stop at 2 beautiful Andean lagoons
12:30 Stop at Green Lagoon (Laguna Verde) Lookout our highest point with amazing views of Lanin Volcano and lava fields. Box lunch.
13:00 Setting the bicycles to the descent. Descent enjoying the fresh air and fun turns while you descent among araucaria forest (puzzle tree)
14:00 Back in our transport at Galletue Lagoon. A picture with the bikes at the shore and loading of the bikes
15:30 Arrival to Pucon
Warning: This activity could include, sudden changes in weather, ride under the strong sun.
What's included
Private transportation
Guides
E-Bikes
Water bottles
Box-lunch
---
What's not included
Personal insurance
Helmet, Globes, knee pads (rental available through the booking process)
---
What to bring:
Polar Fleece or similar
Wind jacket
Sunglasses
Sun hat/ lip balm
Sunscreen
Shorts
Bike shoes for flat pedals (clipless) or low hill hiking shoes
Wool hat 
Balaclava/ Neck gaiter