Horse Riding
Andean Valley: Horse Riding - Full Day - Medium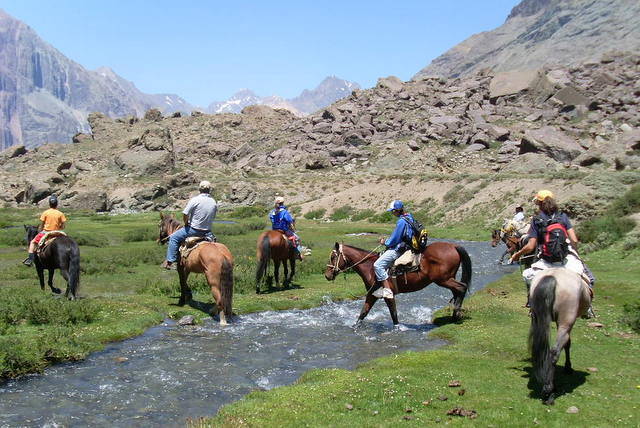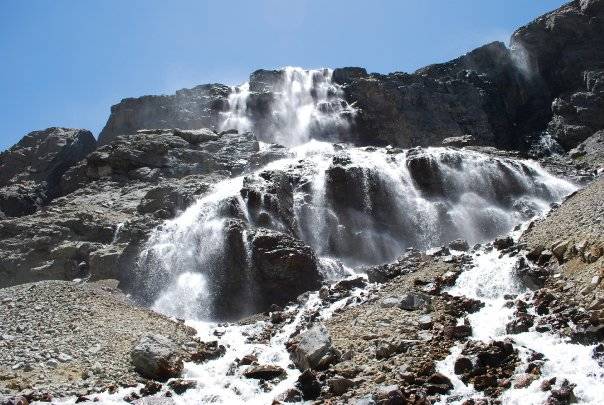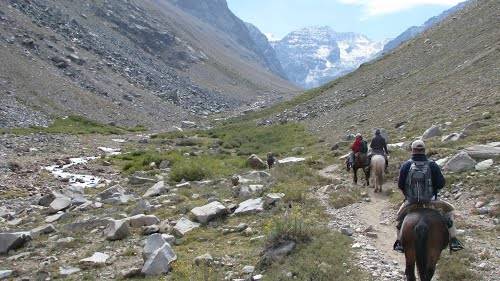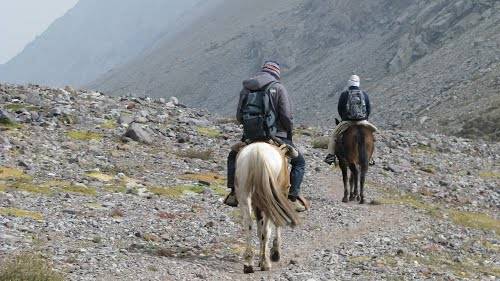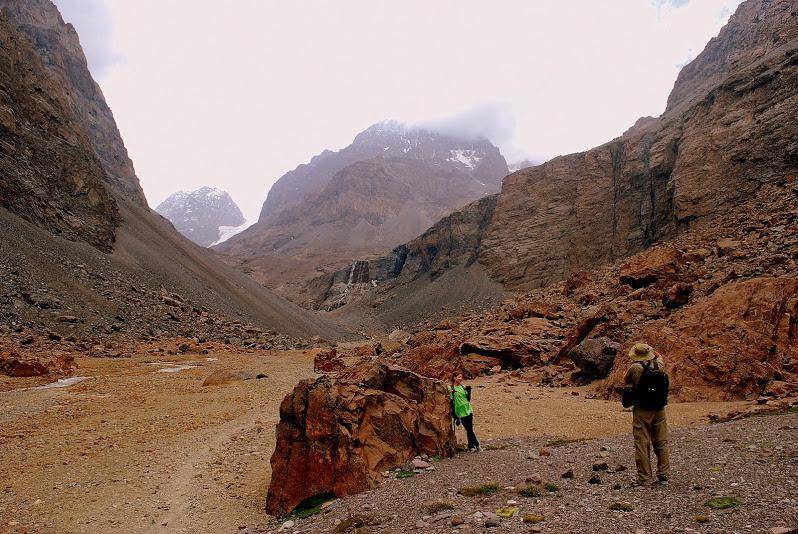 At just 1 hour from Santiago downtown, enjoy a gorgeous landscape on a horseback riding trip!
We will explore the Yerba Loca Natural Sanctuary to an old German Hut where you will enjoy amazing views of La Paloma mount and glacier located at 4910 meters and El Plomo Mount and their glaciers at 5450 meters.
You will enjoy the amazing scenery and you will be surrounded by huge nice mountains (in winter covered by snow) also you will have the opportunity to share with the arrieros (the Chilean cowboy) and live the Arriero culture.
Highlights: 40 minutes from Santiago / high water falls / giant rock walls / Paloma Glacier views / arrieros culture
Options: go for a 3 day trip right to the bottom of La Paloma Glacier. Press here
---
Horseback riding time

3,5 hours of ascent and 2-hour descent. 5,5 hours round trip (rest time has been included)
---
Transportation time
45 minutes by car from Santiago to the beginning of the path.
---
Technical data
Length: 3,2 miles (one way) / Ramp: 1.250 ft / Maximum Altitude: 9.280 ft.
---
Season
October to May. In winter we perform a similar trip in the area with snowshoes. For more info press here
---
Requirements
The age of participants must be between 14 and 75 years old. The physical and medical conditions must be compatible with activity (When in doubt, please ask).
Itinerary
The times below are an approximation of the schedule. These times could vary depending on the weather and the speed of your group. A more accurate pick -up time will be delivered once we receive your pick -up address obtained through the booking process.
8:30 Pick up at hotel or meeting point in Santiago.
9:30 We'll arrive at the starting point in the Yerba Loca Natural Sanctuary.
10:00 We'll start the adventure through the wonderful valley, which ends at the base of the mounts and glaciers of Paloma (16.150 ft) an Altar (17.000 ft) mounts.
13:30 Lunch break under huge rock walls and waterfall.
15:30 Back in the car.
17:00 Back in your hotel in Santiago.
What's included
Private transportation (Pick up from your Hotel)
Guides: 1 each 4 clients
Horses
Arriero
Lunch Box (isotonic juice, granola or energy bars, sandwich, fruits, cookies, chocolate)
Park fee
First aid kit
VHF Radio and Satellite Phone
What's not included

Personal Clothing (Please check "Gear")
Small backpack (Rent available)
Personal Insurance
What to bring:
Summer:
Small backpack. If you haven't, we can rent to you. (10 USD)
First layer or sport t-shirt
Polar Fleece or similar
Wind jacket
Hiking pants or similar comfortable to walk/ shorts (ask for the weather the day before)
Hiking shoes
Sunglasses
Sun hat/ lip balm
Sunscreen
Winter:
Summer gear
Down or puffy Jacket
First layer upper and lower body
Liner gloves
Wool hat
Balaclava/ Neck gaiter