Wine Tour
Wine Tour with Horseback Riding: Full day - Easy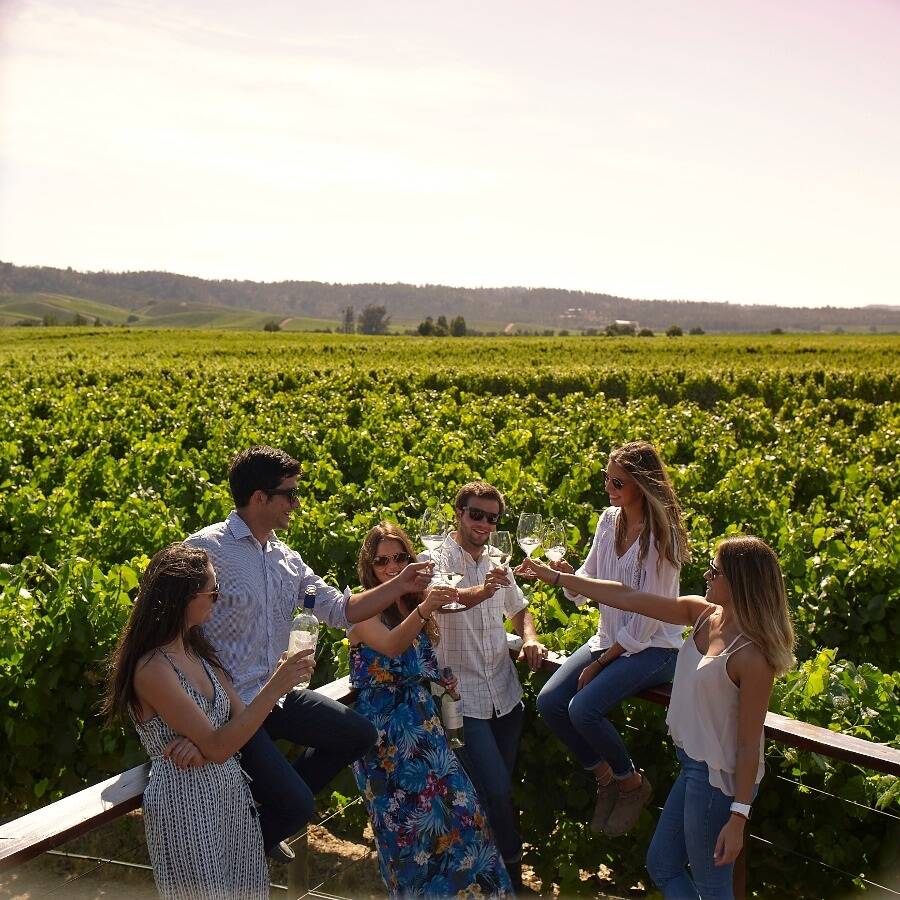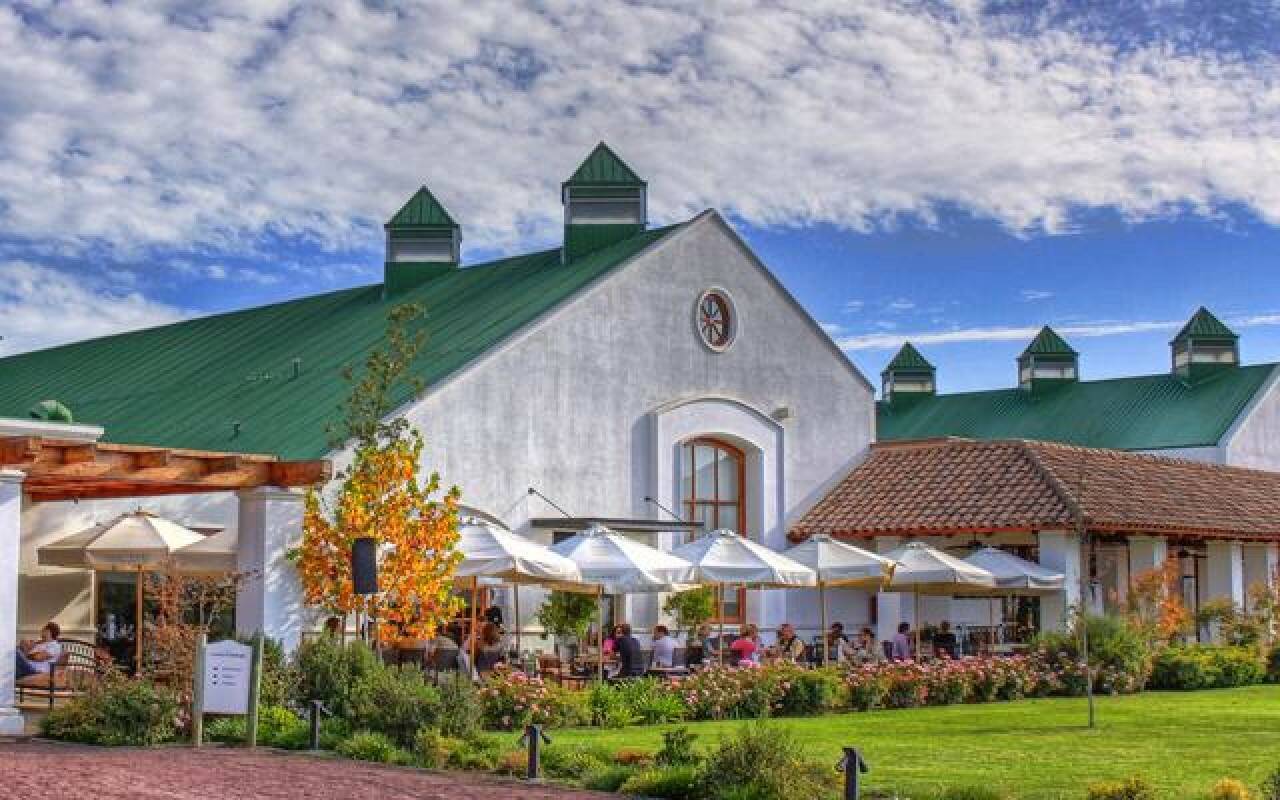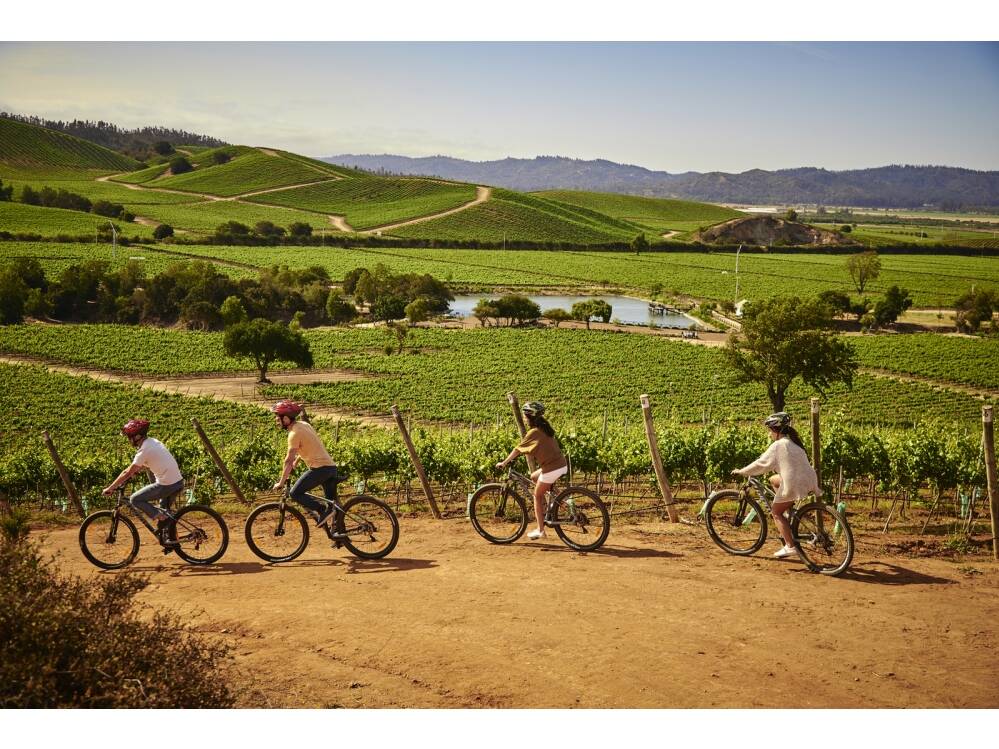 In our private vineyard tour you are going to enjoy great grapes of red and white wine of Casablanca Valley. The vineyard has a micro-weather which allows the rare case of very good quality in red and white grapes at the same valley.

Discover the beautiful landscape of this boutique vineyard in a horse riding tour among the different grapes through the beautiful Casablanca Valley. Visit the amazing cellars and have wine tasting of two red grapes (Cabernet Franc & Malbec) and two white grapes (Pinot Noir & Sauvignon Blanc).
Highlights: Boutique Vineyard / private tour / horseriding between the grapes with winemaker guide / cellar tour / wine tasting at the club house of 4 different grapes / one hour from Santiago / nice clasical Chilean country side scenery
Options: Go for a great lunch in Viña Casas del Bosque at 20 minutes from Viña Loma Larga. Restaurant Tanino is known because of its excellent food, good service and a welcoming atmosphere surrounded by beautiful gardens and vineyards.
Difficulty
Easy
---
Time at Vineyard
3 hours. 1 hour of horseback among the grapes 1 hour of wine tasting / 1 hour of cellar tour.
---
Transportation time
1 hour from Santiago
---
Technical data
Lenght of horseback: 2 miles (round trip) / Ramp: 420 ft. / Maximun Altitude: 980 ft
---
Season
Available year round.
---
Requirements
Age of participants must be between 18 and 75 years old. Physical and medical condition must be compatible with activity (When in doubt, please ask).
Itinerary
The times below are an approximation of the schedule. Times could vary depending on weather and the speed of your group. A more accurate pick -up time will delivered once we receive your pick -up address obtained through the booking process.
9:00 Pick up from your address. We are going to take the highway to Valparaiso coast line, through the central valley. We´ll see lot of vineyards and abocado plantations on the run.
10:20 We are going to take the country road to our tarjet: Loma Larga Vineyard.
10:30 Arrival at Loma Larga Vineyard. Reception at the entrance and setout to the horse back at the stable.
10:40 Horseriding through the vineyards
11:20 Cellar tour and information about wine process
12:00 Wine tasting
13:30 Option to have a lunch in Casas del Bosque Restaurant (lunch not included)
15:00 Return to Santiago
Arrival to Santiago
Warning: This activity could include, sudden changes of weather, ride under strong sun.

What's included
Private transportation between all the points.
Guides
Horses
Water bottles
Wine tasting (2 red grapes and 2 white grapes)
Cellar tour
Insurance on horseriding
What's not included
Personal Insurance at transport
What to bring:
Summer
Polar Fleece or similar
Wind jacket
Sun glasses
Sun hat/ lipbalm
Sunscreen
Winter:
Summer gear
Down or puffy Jacket
Liner gloves (optional)
Wool hat
Balaclava/ Neck gator
The perfect mix!
We strongly recommend taking any of the following trips in order to complete your experience.