Central Chile - Guided E-Bike
El Peñon: E Mountain Biking - Half day - Medium (Santiago Surroundings)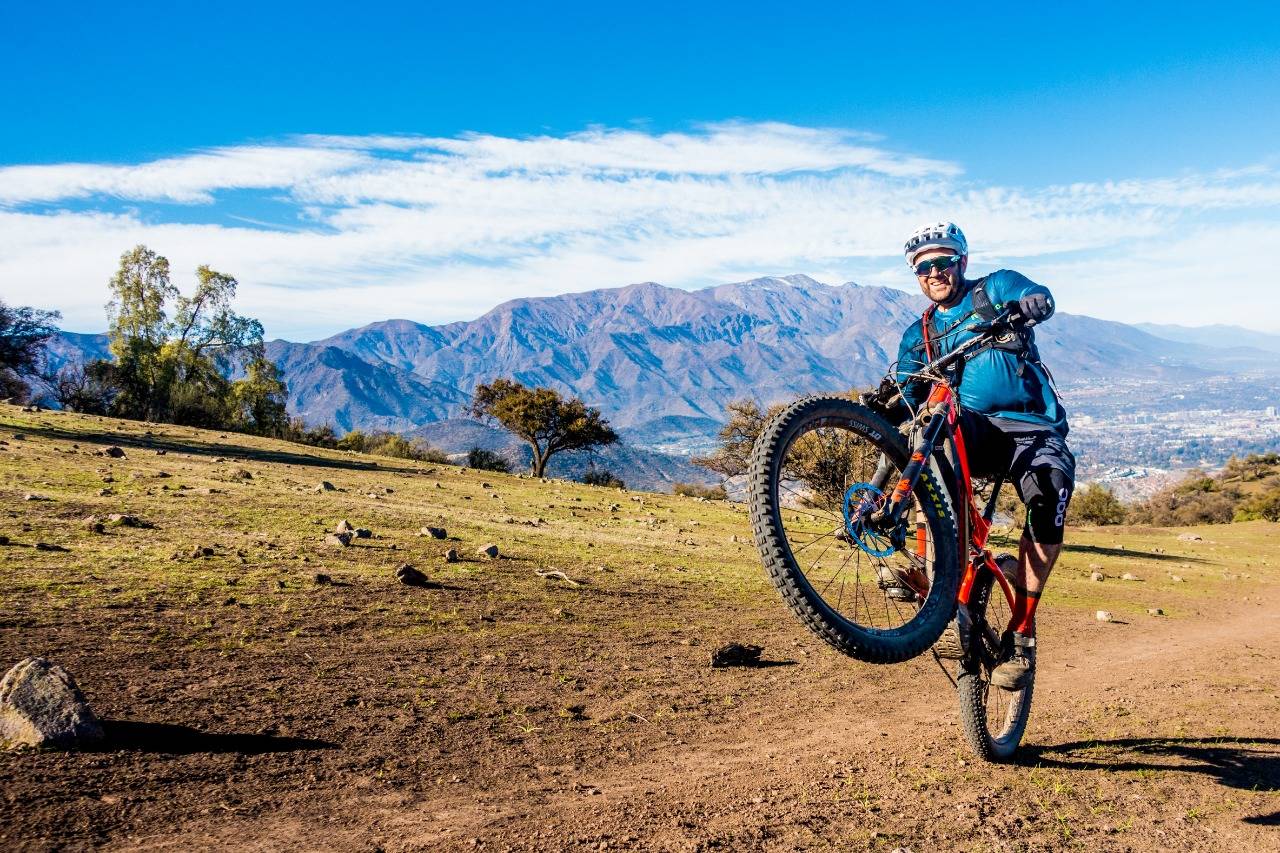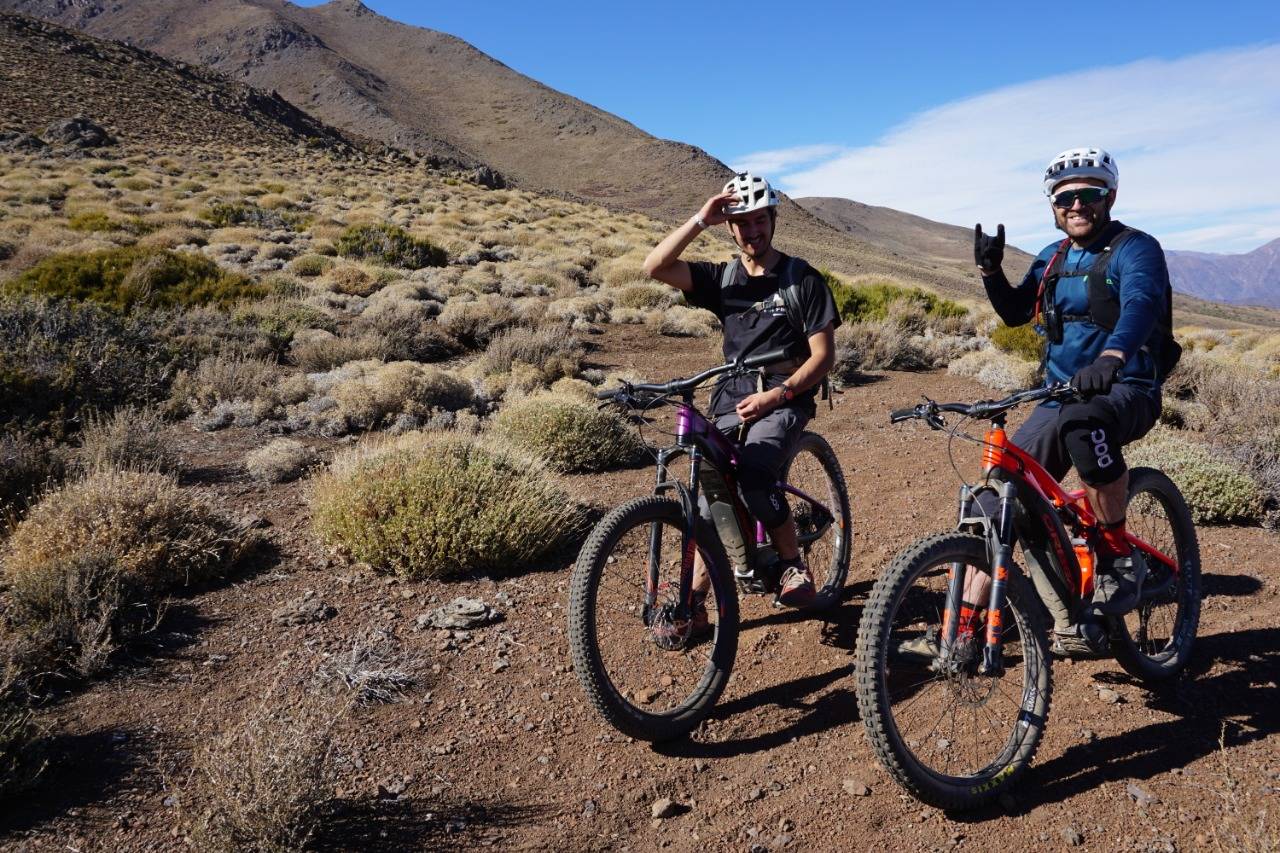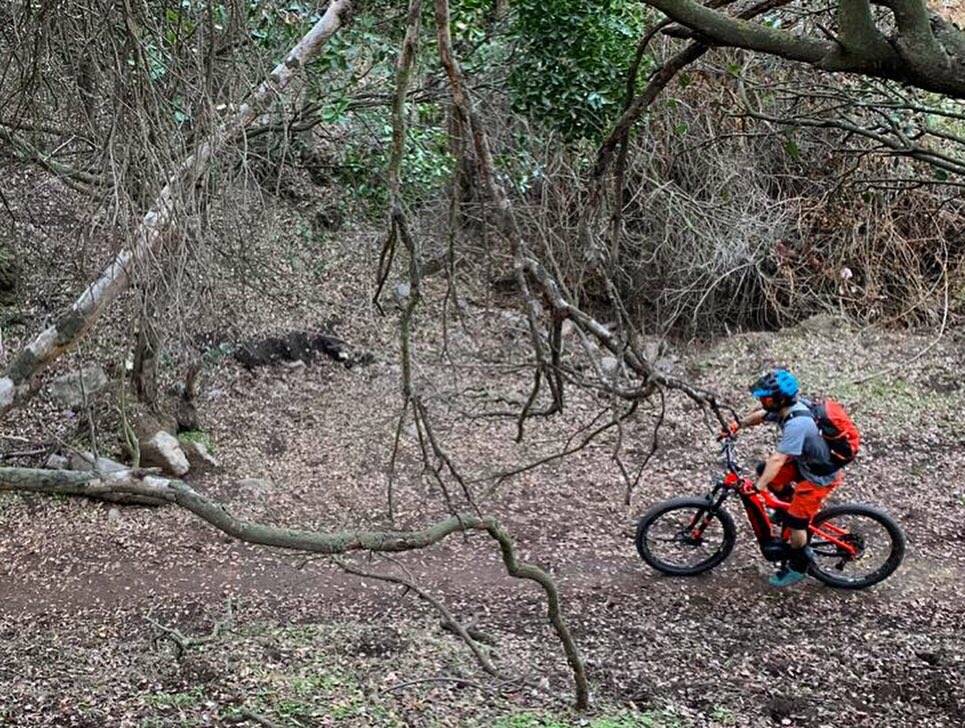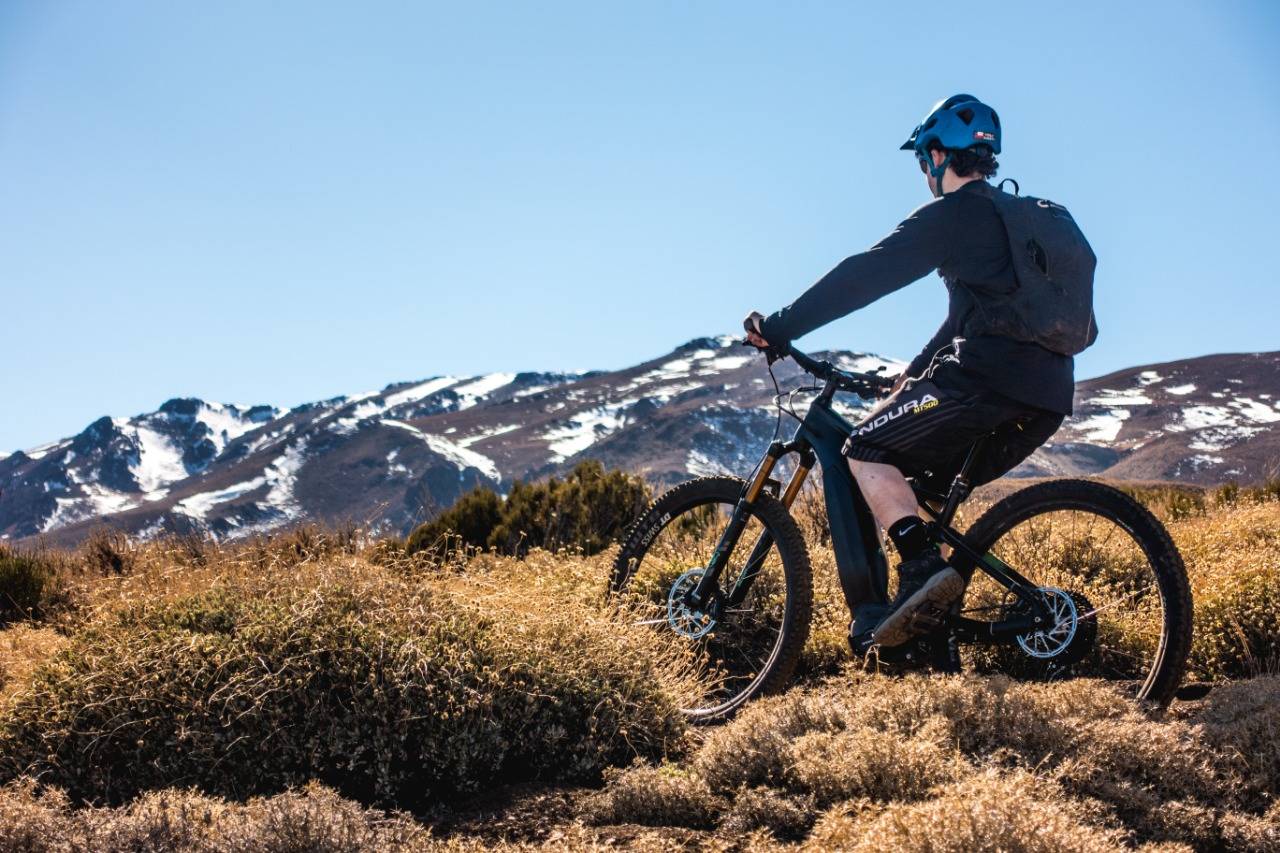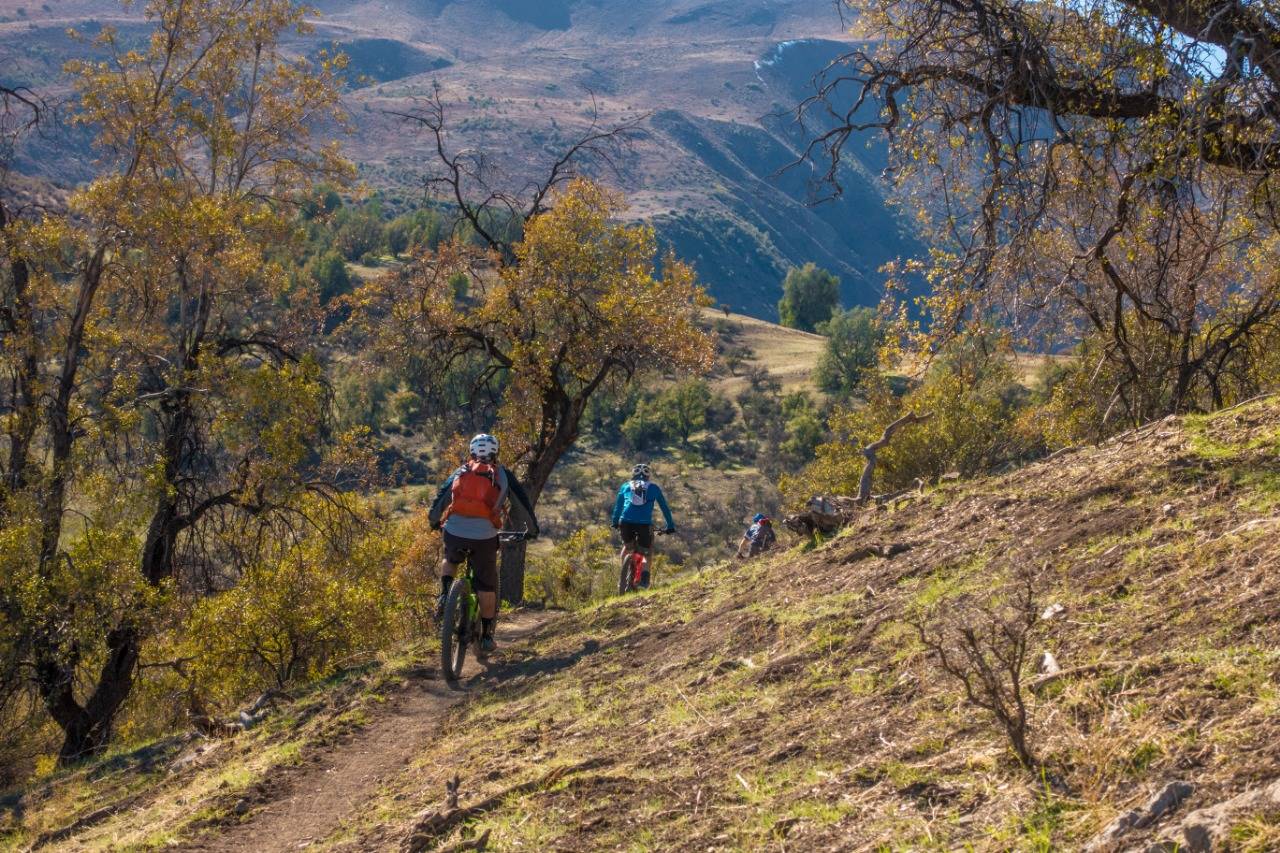 E-Mountain biking is a new way to enjoy the mountain. The bikes have 3 different power modes: Eco, Trail, and Boost. You can choose the level of power and go at the same pace as the rest of the group.
E-Bikes allow us to go further, reaching places otherwise in normal bikes we can't
At just 30 minutes from Santiago downtown, get out of hustle and bustle enjoying a gorgeous landscape in the Andes Range with the luxury of E-Bike's pedal assist.
Prepare for a unique adventure and go further with our Orbea Wild FS 30 E-Bikes.
We will explore the Andean Foothills of Carpa Mount with amazing views of the city and other nice peaks of the Andes Range while you enjoy the powerful riding
This trip starts at a private farm located in a nice native forest at the foothills of the Andes. The Bikes will be prepared for your height and weight. We will ride for around 2 hours uphill gaining breath-taking views. Enjoy a nice appetizer in the break before the descent (1 hour).
You will enjoy the amazing scenery and you will be surrounded by very beautiful mountains.
Also, you can add a BBQ in a nice Quincho with great views of the city (6 passengers minimum).
Highlights: at just 20 to 30 minutes from Santiago downtown / great Andean views / reach 2000 meters altitude / E-Bikes / small groups
Options: rent the bikes without guiding pressing here
Riding time
2 hours of ascent and 1-hour descent plus 30 to 45 minutes of break at the lookout.
---
Transportation time
20 minutes by car from Providencia, Santiago to the beginning of the path.
---
Season
Fall - Spring - Summer
---
Requirements
The age of participants must be between 14 and 65 years old. The physical and medical conditions must be compatible with activity (When in doubt, please ask).
Require previous mountain biking experience
Itinerary
The times below are an approximation of the schedule. These times could vary depending on the weather and the speed of your group. A more accurate pick -up time will be delivered once we receive your pick -up address obtained through the booking process.
9:00 Pick up at hotel or meeting point in Santiago avoiding traffic jam
9:20 We'll arrive at the starting point in Fundo San Bernardo and make the last adjustment to the bikes
9:40 The adventure starts gaining altitude among the native forest.
10:40 AmazingAndean tundra highland landscape appears
11:40 Break at the lookout. Appetizer.
Noon Start of the descent with beautiful views back to the farm
13:00 Back in the farm
14:30 Back in your hotel
What's included
Private transportation (Pick up from your Hotel)
Guides: 1 each 4 clients
E-Bikes
Appetizer
Park fee
First aid kit
VHF Radio and Satellite Phone
What's not included
Small backpack (Rent available)
Personal Insurance
What to bring:
Small backpack. If you haven't, we can rent to you. (10 USD)
First layer or sport t-shirt
Polar Fleece or similar
Wind jacket
shorts
Comfortable shoes to ride
Sunglasses
Sun hat/ lip balm
SunscreenBalaclava